Ever since the Amazon Echo Show and the Google Smart Displays platform, we've been seeing more and more smart speakers with screens integrated. The latest such product is the Archos Mate, which includes two versions, that will arrive this fall.
There's a 5 inch model with a portrait orientation and a 7 inch one with a landscape screen. The devices start from $99 and will be available this October. Both have AI support, Amazon Alexa features and can perform video calls, as well as show your favourite clips. They can hook up to smart home devices, show reminders and news, plus respond to a slew of vocal commands.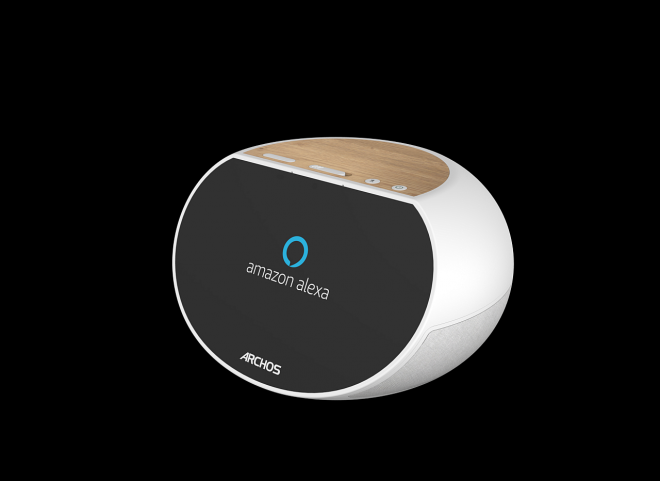 Calendar integration, weather, recipes, shopping lists are all available here, plus timers and alerts. The Archos Mate products were designed by the Archos design team from Paris and they come in elegant designs. One feels like an old school stereo, the other like a fixed phone, if you sk me. Vocal recognition and high end microphones and speakers are on board.
There's also a HD screen, quad core CPU, Bluetooth and WiFi. A 5 MP camera, two mics and a 1500 or 3000 mAh battery are here. I can see these devices being used in the kitchen for a proper cookout with a video guide. Expect them on the market in October.