Samsung debuted two new tablets in Barcelona last night, the Galaxy Tab S3 and the Galaxy Book, both with S Pen styli and productivity features. The former runs on Android 7.0 Nougat and brings a few welcome features to the table.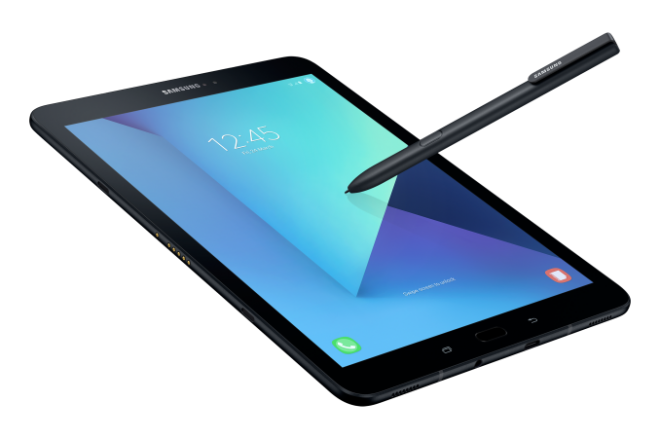 First of all, it seems to have a special connector for a keyboard and also a kickstand in the mix. It relies on a Qualcomm Snapdragon 820 processor and offers support for HDR 10 bit content. There's a 6000 mAh battery on board and a 9.7 inch screen with a 2048 x 1536 pixel resolution. Fast charging is also available and the device comes with 4 GB of RAM and 64 GB of storage, as well as a microSD card slot.
The 9.7 inch screen relies on a Super AMOLED panel and to complement it there's a quad stereo speaker setup here with AKG/Harman tuning. The device has the "Flow" technology available, letting the user login biometrically. The S Pen bundled with the tablet lets you take notes even with the screen off and as far as software goes, this model has Android 7.0 Nougat on board with TouchWiz.
There's also a 13 megapixel back camera here, autofocus and a 5 MP front shooter. The product weighs around 434 grams in the LTE version and while we don't have a price, I expect something above $400 or so.