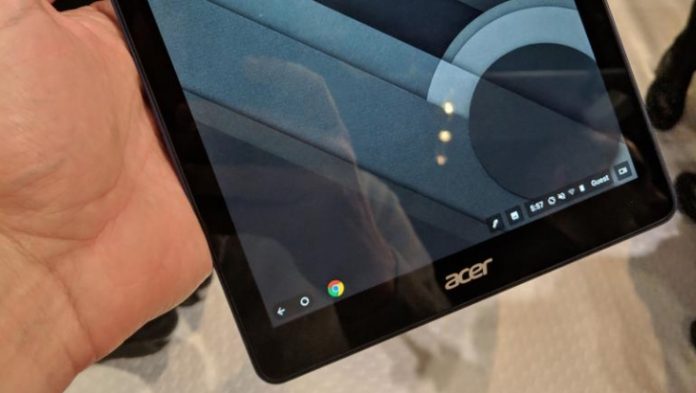 At the moment, Chrome OS is present only on notebooks, but in the near future we might get some tablets with this OS as well. We're saying this because recently at the Bett 2018 education show that took place in London, an Acer-branded tablet was unveiled running Chrome OS.
We don't know a lot about this slate, but thanks to Alister Payne who attended the event, it seems that we're dealing with a 10 inch tablet. This product will arrive in schools and apparently is designed for a program called "Foundation Phase" in which kids from 1, 2 and 3 grade get to use such devices.
For one reason or another, Alister, the one who uploaded the picture you're seeing above, deleted it's post – possibly meaning that Acer reach out in order to stop the leaks from spreading before the official announcement. MWC 2018 might be the place where Acer could announce this interesting slate!