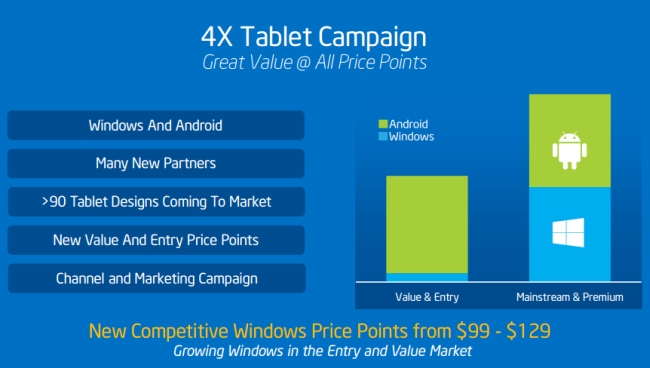 Right now there's a little bit difficult to find a cheap Window 8.1 tablet on the market while some of the biggest manufacturers like Dell, Lenovo or Toshiba have in their portofolio 8-inch models that cost between $229-$299, but this can change soon.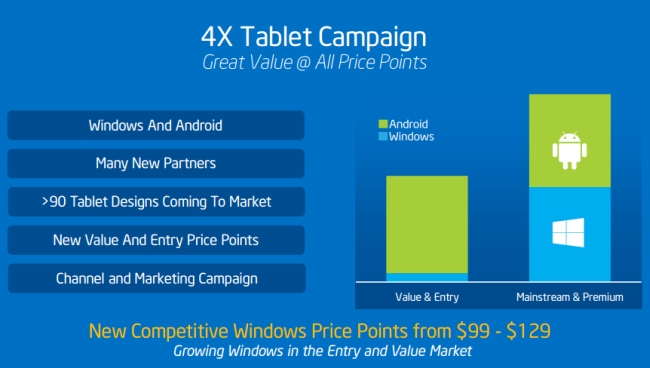 Recently, at an Intel Developer Forum that took place in China, Intel Vice President Hermann Eul said that Windows tablets could be available soon on the market for a pricetag between $99-$129$. These new tablets would pack some of the new Intel's low-power, low-cost Bay Trail processors, and in the same time, producers will take advantage of Microsoft's decision to offer Windows free for those who are developing tablets and phone with 9 inch or smaller displays.
It remains to see when these new cheap tablets will arrive on the market and if Microsoft can manage to make Windows 8.1 tablets to compete with Android and iOS tablets in a bigger manner.