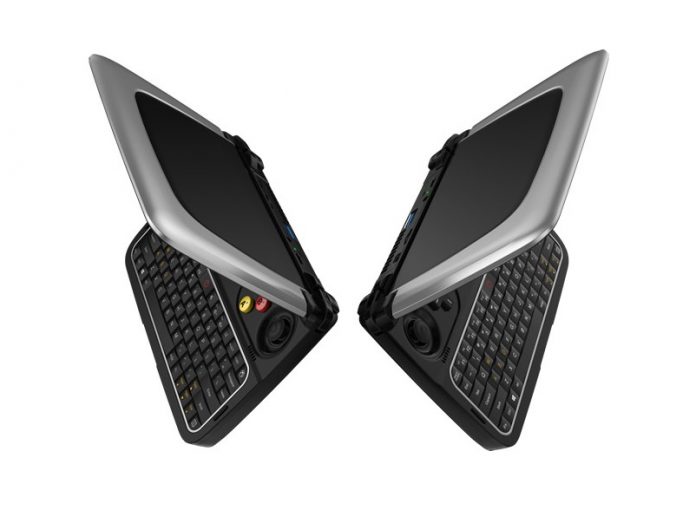 We've covered a few of the GPD gaming tablets and consoles over the past year or so and it seems that the latest one is a hit. The GPD Win 2 handheld gaming PC feels like a Nintendo DS had babies with a small laptop. It just started shipping, after its crowdfunding was a success.
We're dealing with a clamshell device, which is a bit larger than a beefy phone and packs a 6 inch touchscreen. GPD managed to get $2.7 million for its product via Indiegogo funding campaign and the first batch of 1200 units are ready to ship to backers by May 15th. An extra 7000 units will ship later this month and retail availability will also happen in the coming months.
The list price is a hefty $699, but you are getting 8 GB of RAM and 128 GB of SSD, plus an Intel Core M3-7Y30 CPU, so enough power for any gaming you can imagine on the go, in such a small format. Up to 10 hours of battery life is a nice promise and the full QWERTY keyboard is a welcome extra. We also get action buttons, shoulder buttons, thumbsticks, d pad, the works. The screen has a 720p resolution and the device went through some changes, as it started out as an Intel Atom x7 unit with 64 GB of eMMC storage.
It's got two 4900 mAh batteries and is made of aluminum and ABS. I was expecting to see it with Android, but it's got Windows 10 Home instead, so this kind of limits the access to games. Well, at least GTA 5 runs on it, according to the crowdfunding page.