The folks of Pocketnow.com have an interesting scoop today, providing details regarding the upcoming Sony Vaio Duo 11. This is a Windows 8 convertible tablet, a design that has been very familiar lately, being adopted by Lenovo, ASUS, Samsung and probably more companies as well. The 11 probably stands for the display diagonal size, that should be around 11 inches.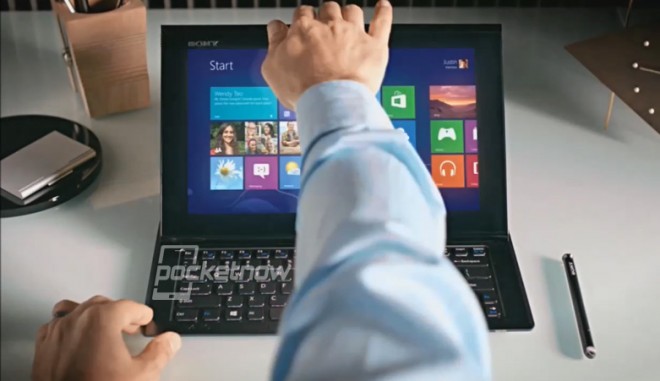 Details are scarce right now and considering tomorrow is the big IFA 2012 debut date and Sony is scheduled to reveal new smartphones and tablets they may also include this newcomer on the list. The device seems to run something more than just Windows RT, since the Microsoft Office interface is shown in one of the pics. The slate comes with a stylus interface for handwritting and a nifty format that allows you to convert the device into a slate tablet and then into a keyboard laptop.
The keyboard here is backlit, so this is starting to look like a professional device. After all, how many tablets with keyboards that are backlit do you see nowadays. The VAIO line was always geared toward a more exclusive public and the price showed that. Don't be surprised if this model ends up costing in the range of $800 or more. I'm also pretty curios to see how Sony handled the stylus thing.