If you want to have a glimpse at what ASUS unveiled in Barcelona early this week, we have two videos of the conference from Monday, caught on camera by our editor at MWC. Among the most awaited products there's the ASUS PadFone smartphone inside a tablet unit, plus the Infinity series, an upgrade Transformer Prime.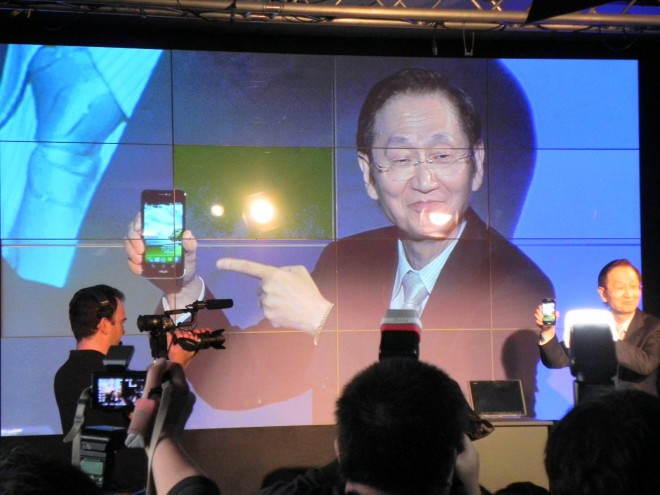 The ASUS boss Jonney Shih was the main speaker on the stage at MWC 2012 and he introduced the PadFone, Infinity tablet and Transformer Pad 300, the latter being an affordable version of the Prime, with the same quad core CPU, less storage and even a 4G version available. As far as the PadFone goes, that one is an Android 4.0 smartphone that can be inserted into a 10 inch tablet, serving as its brain. To this hybrid you can also a keyboard dock, to expand their battery life. This  1+1+1 device also has a Bluetooth stylus in the mix, serving as a headset, too.
The Infinity series is, as I said, an upgraded Prime, with a 1920 x 1200 pixel display and it comes in two versions: a basic one with Tegra 3 and a 4G LTE one with a Snapdragon S4 dual core processor. What I didn't like about the conference was the poor Internet connection and the not so friendly presentation from ASUS officials. They could smile every once in a while and try to be more … friendly.