You must've have heard that LG first attempt at conquering the tablet market was delayed a bit, possibly because of the wait for Android 3.0 Gingerbread. At least so claims Yonhap News Agency from Korea. A while ago, Android 2.2 was deemed unfit for tablet experience by Google itself, so waiting for the platform's next generation is a good idea.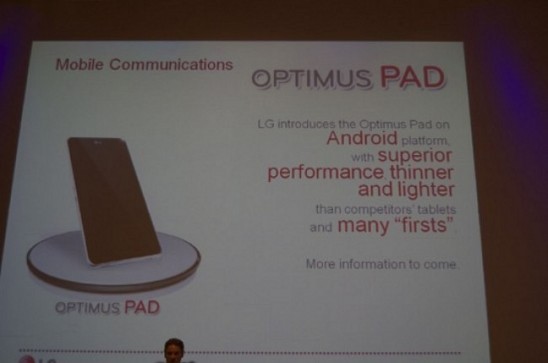 Gingerbread is supposed to debut in late 2010, but rumors now claim that it'll be late as well and arrive in 2011, taking off during a major trade show like CES or Mobile World Congress. An anonymous source mentioned that LG was going to use Gingerbread from the start, so the delay is logical. Meanwhile, we're seeing the Samsung Galaxy Tab slate looking pretty good with Froyo on board…
What about updates? Will Gingerbread be a totally different platform and unavailable as an upgrade for current Froyo users?
[via mobileburn]