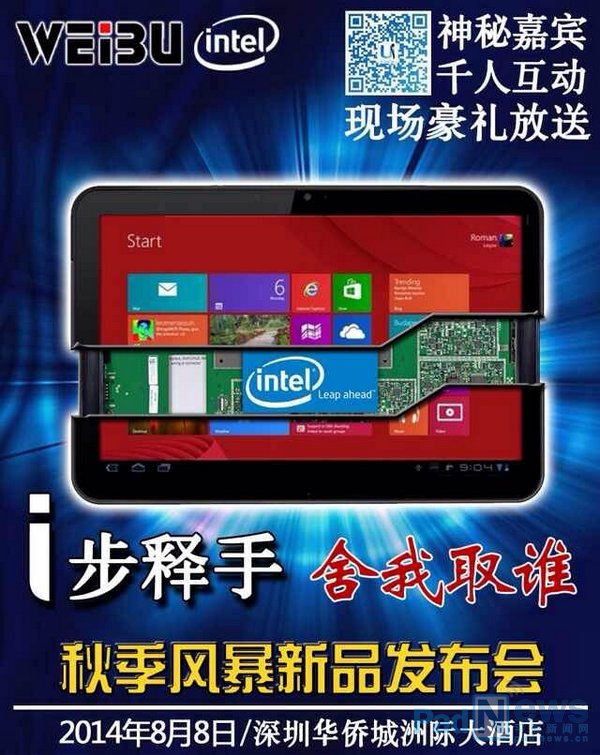 Judging from the invitation below, Intel has a very big event coming on August 8th, one that takes place in China and it will also feature some Microsoft officials on stage. The conference will be focused on innovation and if you look closely at the image you see a tablet with an Intel CPU, but also with a curious UI aspect.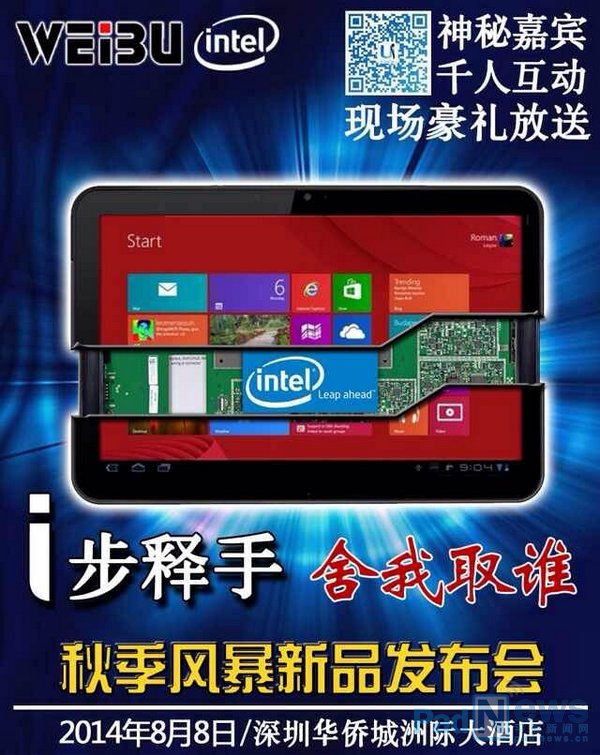 Basically, this slate runs Windows 8.1, but at the bottom of the screen there's the usual Android status bar and virtual buttons. This is either a mistake from the part of the local promoter, or a hint regarding local dual OS/dual boot Windows and Android tablets with Intel CPUs. Intel has always supported such initiatives, unlike some of its rival CPU makers.
There's also another mystery guest coming at the event, one that hasn't been specified yet. I'm guessing it's a representative from a big device maker, that will take it upon himself to deliver news about a dual boot device. Usually ASUS is a daredevil in this field and innovates this way, so they may debut the product. I wouldn't count out a local company, like Ramos, Chuwi, Xiaomi, Lenovo or Onda.