Yesterday was all about Acer and its event in USA, focused on new PCs, laptops, accessories and more. That's where they also debuted a bunch of Chromebooks, the Acer Chromebook 714 and Acer Chromebook 715. These are enterprise-level machines, with military grade protection, fingerprint sensors and number pads.
Acer Chromebook 715 features a 15.6 inch screen with Gorilla Glass protection and also comes with a backlit keyboard, with dedicated numeric keypad. It's got military certification of the MIL-STD 810G variety, which is useful against drops and pressure, plus moist resistant Gorilla Glass touchpads. The Chromebook 714 also has the same durability.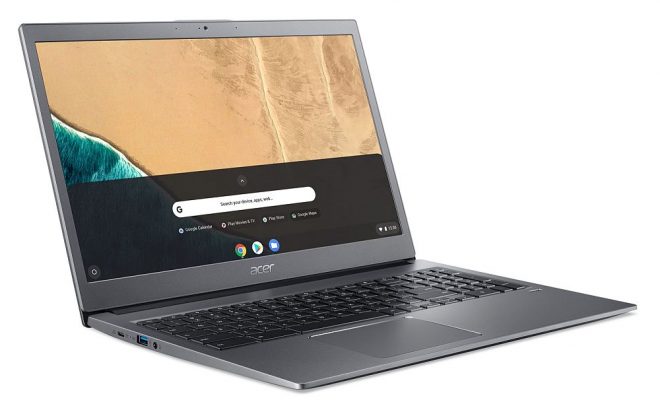 The difference between the models is actually the screen, since the Chromebook 714 has a 14 inch Full HD display with narrow bezels. Otherwise, they both provide up to 12 hours of life and can be powered by a range of CPUs, like the Intel Core i5 8th gen, Core i3 and even Celerons and Intel Pentium Gold options.
Memory and storage options are 8/16 GB for RAM and 32 GB, 64 GB or 128 GB for eMMC storage. Acer also offers a special USB-C Dock for plugging into workstations. Dual band WiFi ac is also here, plus Bluetooth 4.2 and Citrix Ready certifications. Acer Chromebook 715 comes in July at $499 and in EMEA in June for 599 euros.
Acer Chromebook 714 arrives in USA in July at $499 and in EMEA in June at 549 euros.