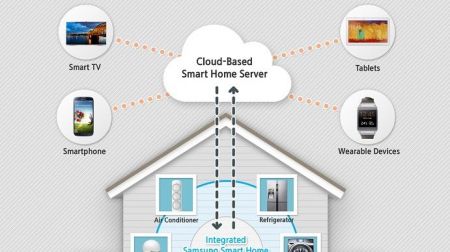 How do you feel about connecting your phone, tablet, Smart TV and Galaxy Gear under one roof? The concept is called Samsung smart Home and it's a platform that allows you to connect all your house gear. This innovation will be shown at CES 2014, together with other goodies.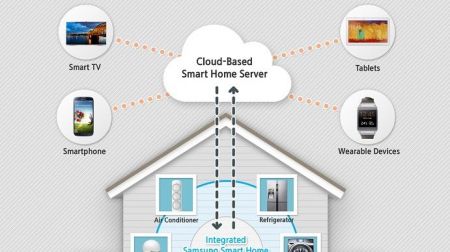 Samsung Smart Home also integrates appliances into the system, as well as smartphones and tablets. This means you can control stuff like washing machines, TV sets, digital cameras, smartphones and even the Galaxy Gear with a single platform and app. There are 3 features essential here: Device Control, Home View and Smart Customer Service.
The first allows you to personalize settings on the mobile device or Smart TV and keep an eye out for the connected gadgets. There's a Smart Home dedicated app that allows you to turn stuff on or off and manage the gear. You can also do voice commands and Home View will offer real time views of the house, using the built in cameras on the gadgets.
Finally Smart Customer Service lets you know when servicing or batteries are needed.