The Samsung Galaxy Note 3 hasn't leaked as much as one would expect, considering that even Apple let the floodgates loose when it comes to leaks and pics published ahead of time. Today we get to see it in one of the last images ahead of its IFA 2013 announcement and it's shown below.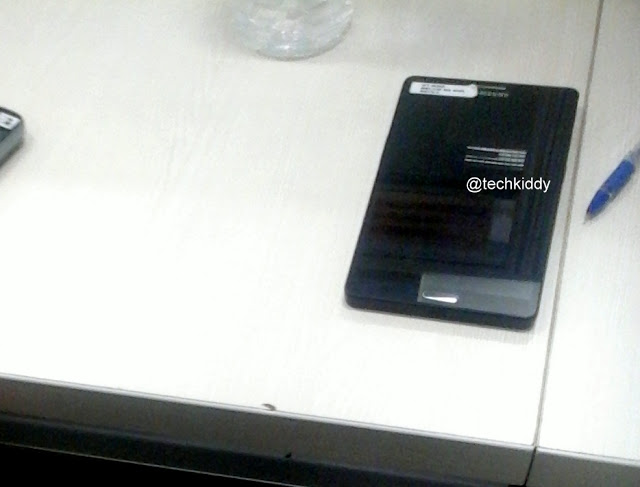 We can see that the device is quite wide and not so long, but it may just be the fault of the angle in which the pic was taken. The Home button looks pretty nice and the fact that there's a pen nearby may be a hint that Samsung may be dropping the stylus in favour of input taken from regular objects like regular pens. Of course, that's only my speculation.
Once again, just like in the case of the leaked Galaxy Note 3 panels, the design here is more square-ish than rounded. The full specs of the Note 3 are rumored to include a 5.68 inch Full HD Super AMOLED display for developed countries and a Full HD LCD screen for developing markets. We're also supposed to get a Snapdragon 800 chipset or Exynos 5420 CPU, plus a 13 MP camera and 3 GB of RAM. A 3300 – 3420 mAh battery will be inside and Android 4.3 will run on the phablet.