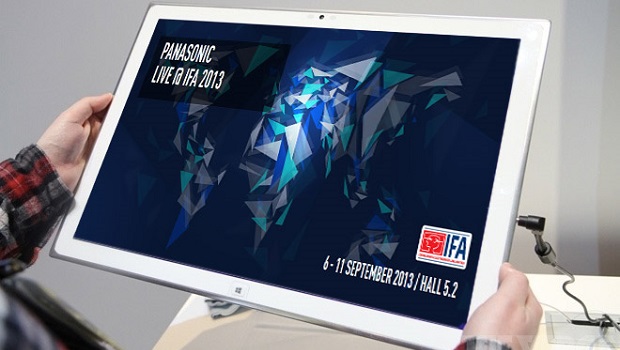 It's clear now that after Retina Display comes 4K in the realm of tablets and the likes of LG and Samsung are already working on such prototypes. Panasonic is no stranger to such initiatives and they'll bring a sample of a 20 inch 4K tablet at IFA 2013.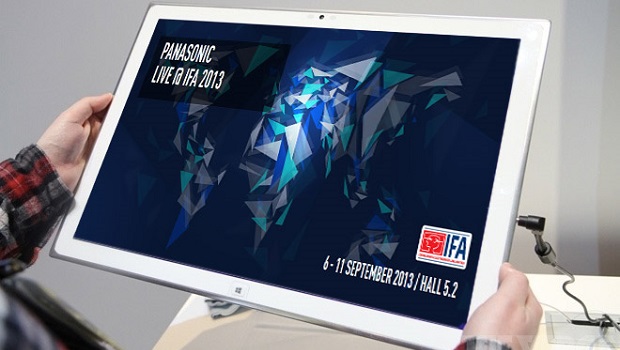 Panasonic already teased such a product back in January, by showing a large tablet with 4K Ultra HD resolution. This time we'll get to see a new version that's supposed to be the thinnest and lightest 20 inch 4K slate in the world. Panasonic is said to be using an OLED display and the resolution expect here is 2840 x 2560 pixels, with a 15:10 aspect ratio.
That's a bit higher than the official Ultra HD resolution, which is 2840 x 2160 pixels. It will be interesting what sort of internal memory this device uses, since a 4K film takes about 50 GB of storage, depending on the compression applied. Battery life should also be an issue if you ask me… and I don't even want to talk about the price.