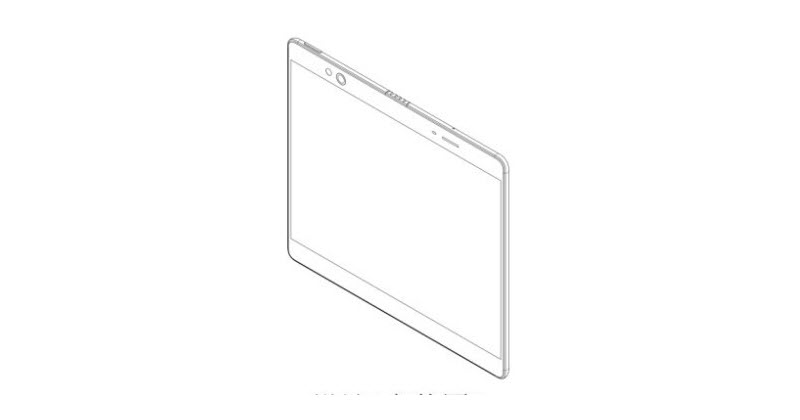 I'd say Oppo has just patented a foldable smartphone that becomes a tablet, if I didn't already know they already had such a prototype. They showcased such a machine two years ago, but it was rather primitive. The new model that appears in patents reveals a format similar to what we've seen from Microsoft and Samsung.
Oppo tried to make this newcomer a seamless model, that doesn't have a clearly visible hinge down the middle. One single piece of flexible screen is integrated, which can flex down the middle. The handset can turn into a 7 inch tablet when needed, with a single motion. There's a dual back camera here, as well as a front cutout for the selfie and earpiece.
A special reinforced "hinge" at the back protects the foldable part. This is a much slimmer affair than the other leaked foldable phone/tablets and obviously we have no specs for it. Samsung Galaxy X has been postponed till 2019, there's no news about the Surface Phone, so basically ZTE is alone on the market with its Axon M. Lenovo is coming strong from behind with a similar project, since they already made a prototype 2 years ago.
I wonder who supplies the flexible panel for this Oppo machine and if they're also working with other companies. LG Display maybe?