LG Electronics has just announced that it has given up on its Android 2.2 tablet plans, according to Reuters. This means that we'll have to wait a bit more for LG's first slate, although the company claimed we'll see such a device launched in the next quarter. The news is even worse if you consider that the handset segment of LG Electronics is generating losses lately, so the need for a new and popular product is great.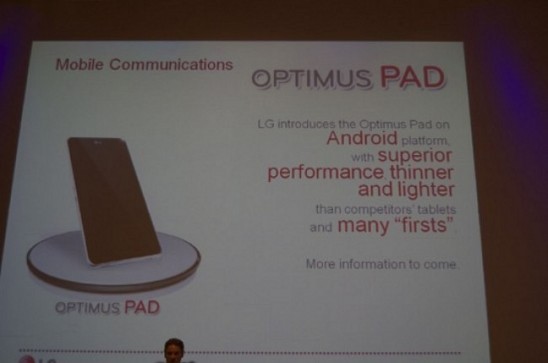 An LG official said that the company is in talks with Google to decide which version of Android to use on the LG slate and that Froyo is not the proper choice. Perhaps the Optimus Pad we're all waiting for will run Android 3.0 Gingerbread, or even a more upgraded version of Google's mobile OS.
As Samsung is preparing yet another Galaxy Tab model and RIM just announced its BlackBerry PlayBook slate, the tablet market is getting more and more crowded, so LG must hurry if they want to catch up.
[via Reuters]