Last month Huawei unveiled its triplet of MateBooks, the MateBook X, MateBook E and MateBook D. They are only now getting US pricing and release details, which is good thing, because they have the allure of devices that would do well in the States.
Each of the MateBooks targets a different group of consumers, with some of them taking on MacBooks or the Surface Laptop. The MateBook X for example feels like one such alternative, as it's the top of the line model. It also has the looks to match, with a screen to body ratio of 88%. Also on board there's a 13 inch display with a 2160 x 1440 pixel resolution, as well as a Dolby Atmos surround system and the option for a seventh gen Intel Core i7 or Core i5 CPU.
Storage involves SSD and it's accompanied by 4 or 8 GB of RAM. Huawei's Matebook X will be priced at $1099.99 in the Core i5/8 GB RAM version, with 256 GB of SSD storage, while the Core i7 model goes for $1299.99.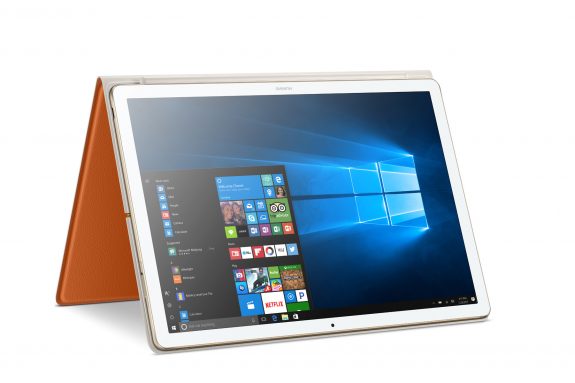 The MateBook E detachable is clearly a 2 in 1 Surface Pro rival, that will ship with a folio keyboard. It will be compatible with the Huawei MateBook Pen. This one also has an option for a HDD for extra storage. Finally, the Matebook E also handles some gaming, via the Nvidia GTX 940MX graphics card. This one has a screen to body ratio of 84%, uses a Quad HD screen and a 160 degree hinge.
MateBook E is priced at $799.99 in a Core M3/ 256 GB SSD version, while the Core i5/ 8 GB RAM model goes for $999. MateBook D should cost in the range of $699.99 with 1 TB of HDD and 8 GB of RAM. Huawei starts the products' pre sale on June 30, lasting till Friday, July 7th.