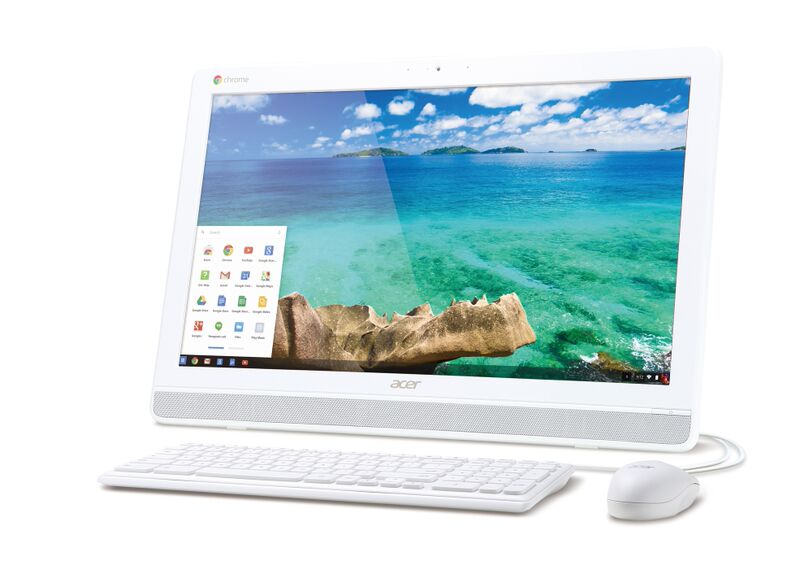 Acer intends to expand its product lineup of all in one devices this month, through a model that runs Chrome OS. Acer has dabbled in Chrome OS devices before, launching Chromebooks, but on desktop they haven't been pioneers yet.
They have two new devices coming, a non touchscreen all in one computer and a touchscreen based unit. Both will come to the US market this month. These Chromebase computers will integrate 21.5 Full HD screens, as well as Nvidia Tegra K1 quad core processors, 4 GB of DDR3 RAM, USB 3.0 and 2.0 ports, HDMI out, WiFi and Bluetooth 4.0, as well as HD webcams.
Acer Chromebase DC221HQ will come without a touchscreen and it will debut this month, priced at $329.99, while the touchscreen version will come in July, with a $429.99 price tag. The main aim of such a product is to save space and let you work in a constantly connected environment, heavily reliant on Chrome solutions.