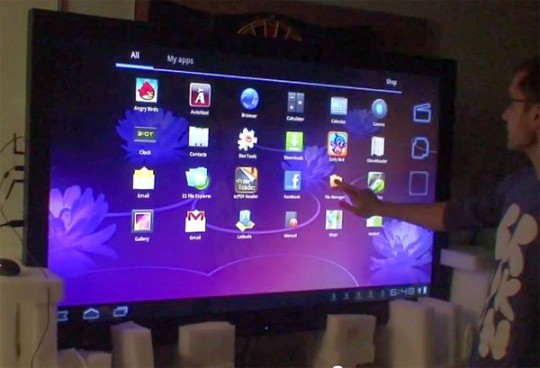 This is not the Microsoft Surface version with Android, but an entirely different story… This is actually a huge TV with 65 inch diagonal and support for 1920 x 1080 pixel resolution. Plus, it's running Honeycomb, unlike any other television set out there.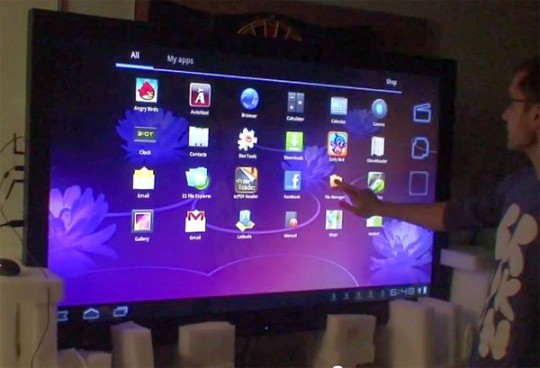 Turkish company Arctic Technology is responsible for this product and this prototype is a one of kind unit at this time. A lot of work went into the resolution boosting, video output and making the touch input to work on this huge display. The result is sort of a giant tablet with multitouch control and even the Android games that people love so much, like Fruit Slice.
A mere Tegra 2 CPU is behind all of this, plus 1GB of RAM, so the scalability in Android is to be admired. The system involves a normal tablet, that looks like a Galaxy Tab 10.1 or XOOM model, that once placed in a dock syncs instantaneously with the huge TV. Motorola may be aiming at this, as they're known for their lapdock integration.
Here's the contraption in action: