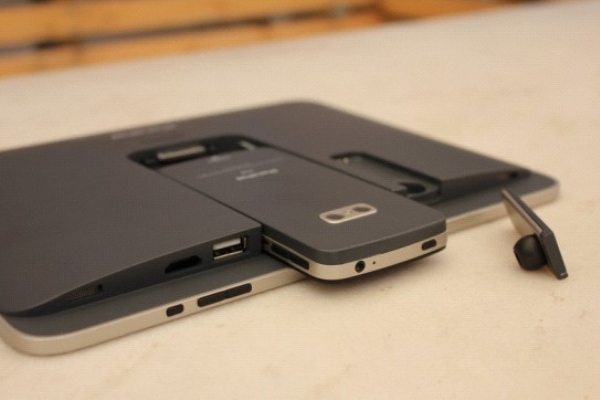 After a series of concepts involving a modular phone and a tablet we came across the Motorola Atrix and its lapdock and last week Asus introduced the PadFone, a combo between phone and tablet. Now, straight from China comes the TransPhone, a device that's in the prototype phase at the moment.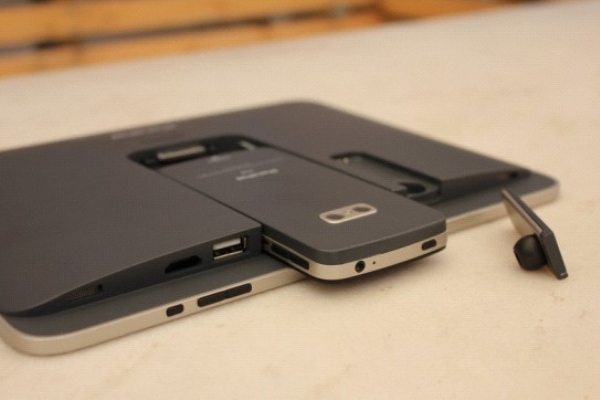 Engineers, designers and phone manufactures from China Union Branch have created this gadget, that seems to be inspired by Atrix lapdock. Basically, we're dealing with a flat panel display with a dock for a smartphone on its back side. This panel comes with a large screen and it extends the battery life of the handset, when integrated.
A Bluetooth headset is also incorporated, as well as HDMI and USB ports. The phone that fits into the TransPhone is an Android unit with a 1.2GHz Qualcomm dual core chip inside. Price, interface and launch date are all mysteries at the time and we sure hope that this baby makes it out of concept phase.