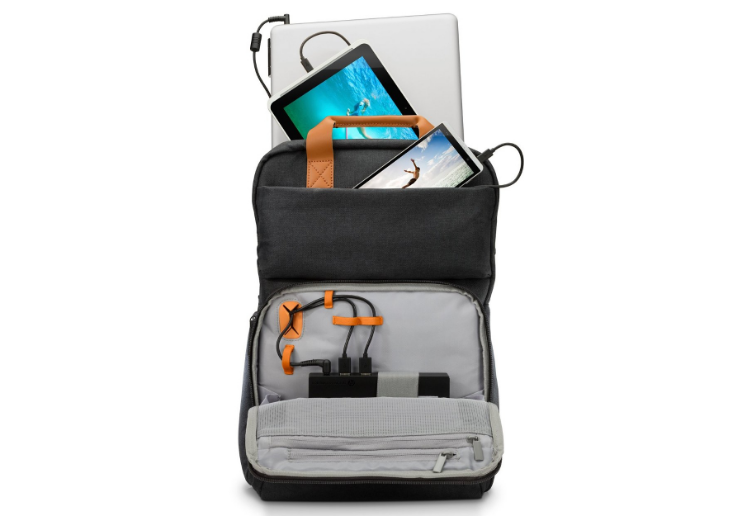 HP debuted a new backpack today, one capable to juice up your portable devices on the go. It's called HP Powerup Backpack and it brings a 22,400 mAh battery, able to provide a full charge for most HP laptops, as well as to charge a tablet 3 times.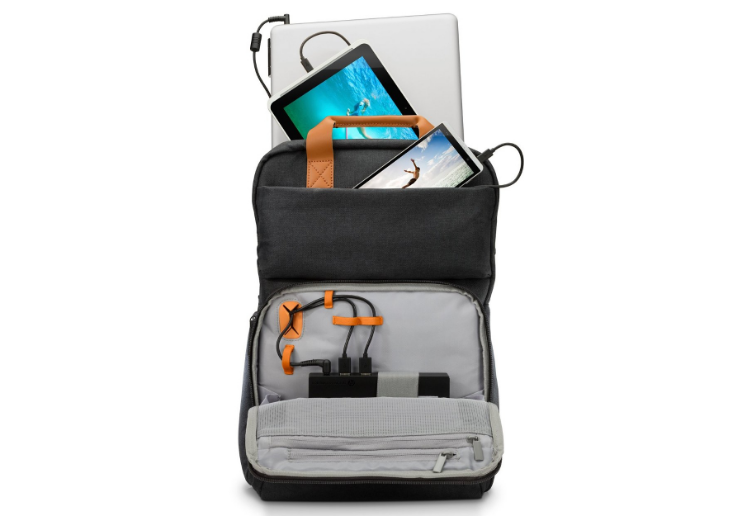 A smartphone can be charged up to 10 times once this baby gets going. This accessory also lets the user control the order in which the devices charge and it has a built in heat sensor, that will monitor the temperature, so things don't get too hot. We've also got a side pocket plugin, that makes the pack easier to recharge. Priced at $199, the product includes two microUSB cables for Android devices and a laptop cable. It's very much worth it getting a case for your laptop as they are so delicate, so more protection is always good.
You can find it on preorder on Amazon now and it'll launch on October 1st. The battery on offer here is rated at 84 watt hours, so it checks out with the FAA regulations saying that any battery over 100 watt hours is banned in checked or carry on luggage. The lack of USB Type C ports may turn some people off, but there are plenty of adapters out there.
Sadly there's no fast charge tech support.