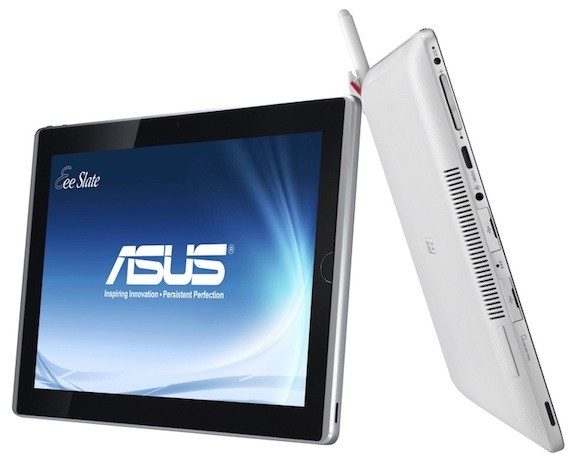 Everyone's rushing to announce products ahead of CES 2011 and this is also the case of ASUS, that just unveiled the Eee Slate EP121 tablet. This device comes with an IPS display and it's based on the Intel Core i5 platform, making it a very hot Windows 7 slate.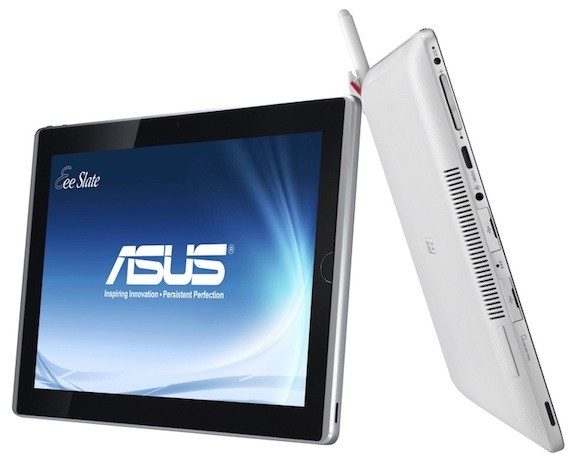 The EP121 was teased back at Computex 2010 and now it's real, complete with specs and pricing. The unit is supposed to start at $1,000 and it'll be available this month. For an extra $100 you get upgraded hardware specs, but in the meantime, let's see that this tablet is all about:
CPU: Intel Core i5-470UM
Memory: 2GB/4GB DDR3, 32GB/64GB SSD, card reader (MMC/SD/SDHC/SDXC), USB 2.0
Connectivity: Bluetooth 3.0, WiFi 802.11 b/g/n, USB 2.0, mini HDMI
Display: 12.1 inch WSVGA, 1280 x 800 pixels, capacitive touch
Camera: 2MP, flash LED
There's also a Wacom digitizer on board that will work with a stylus allowing the user to draw and take notes easily. More details will come out at CES 2011 starting tomorrow!