There were speculations over the last days that Amazon was preparing a new tablet or two. Well, that actually happened today and they debuted a new 10 incher with Full HD res and a $150 price tag. Meet the Amazon Fire HD 10 Tablet 2017:
This device will serve basically as Amazon's flagship slate, available with a 10.1 inch Full HD panel, making it the first of the kind to sport such a panel since 2013 and the Fire HDX. The pricing starts at $150, which is $80 less than the previous model with a similar format. Amazon Fire HD 10 (2017) ships from the week of October 11th.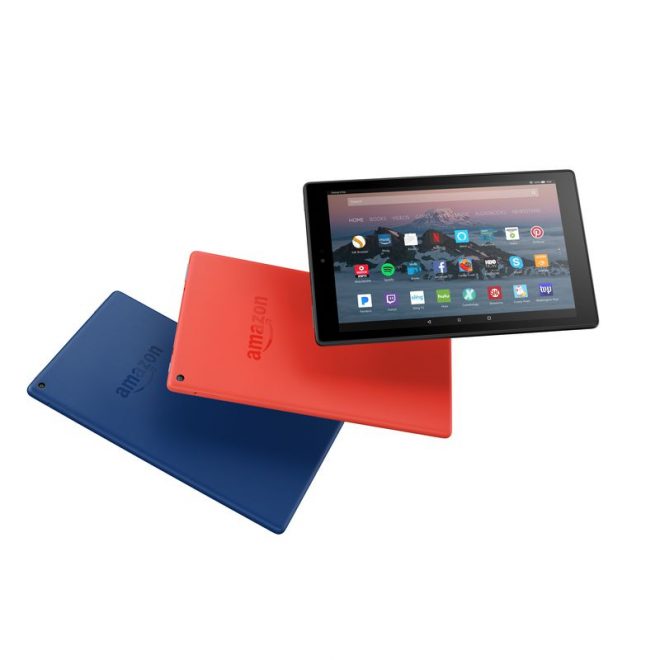 So let's see what else is new, aside from the screen. The tablet runs on a quad core processor, one that Amazon has yet to detail, plus 2 GB of RAM.. The average battery life jumps from 8 hours to 10. The dual speakers on board come with Dolby Atmos acoustics and we also get 32 GB of storage, a microSD card slot, but there will also be a 64 GB model. As usual, the device runs on a modified version of Android, with some specific Amazon features.
One of them is dubbed "For You" and it's basically a dynamic app launcher that brings you feature access from the homescreen. One swipe to the right and you'll see icons that show the latest features you accessed. Fire HD 10 (2017) comes in black, blue and red and it'll get optional covers at $40. The design is plasticky and quite massive at first glance.