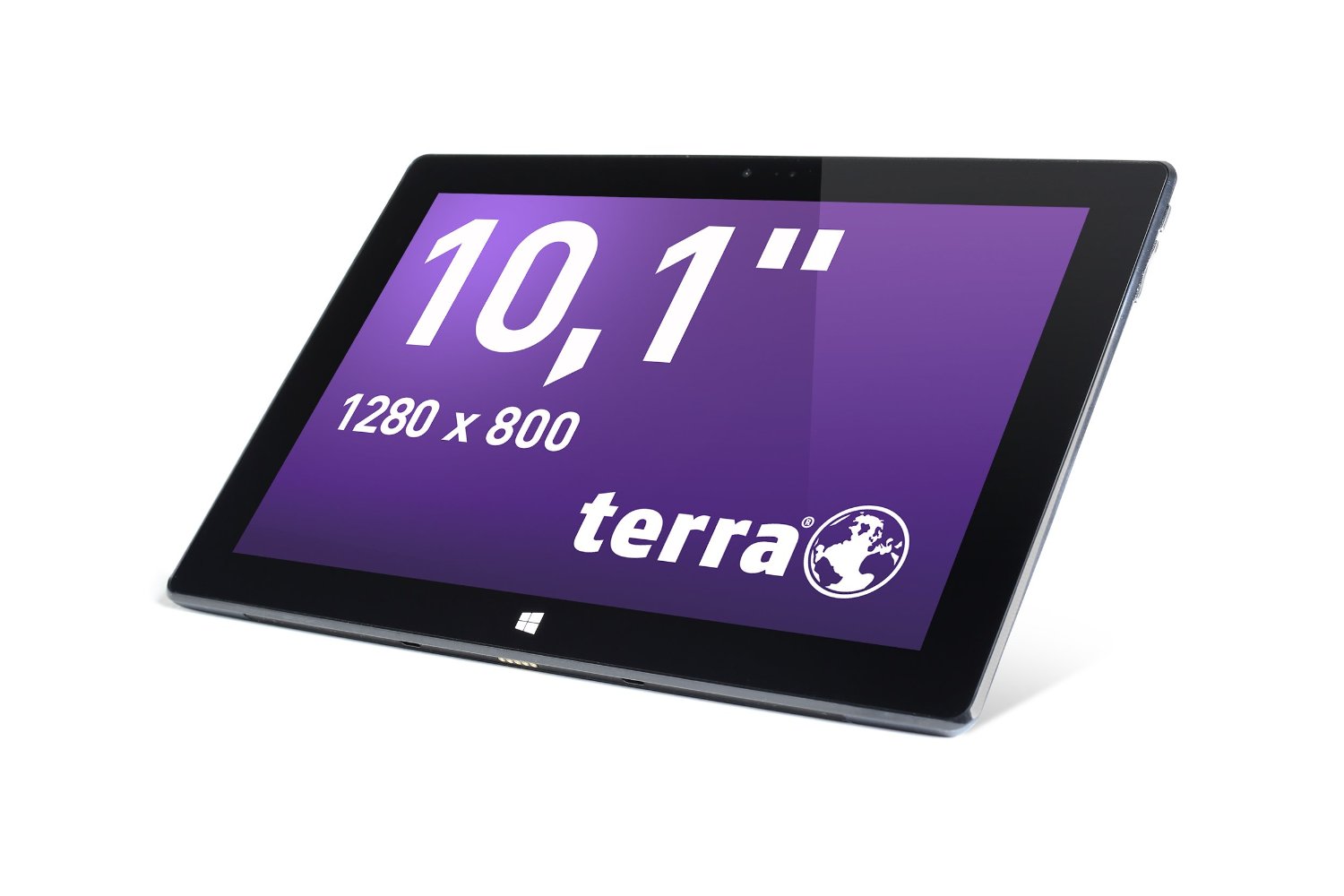 German PC seller Wortmann has come up with a new Windows 8.1 tablet dubbed Terra, the model shown below. This one is a 10 inch tablet that runs Windows 8.1 on top of a dual core Intel Celeron CPU.
The full name of the product is the Wortmann Terra Pad 1060i-C and it's priced at 400 euros. This is a product for businesses apparently and it comes with a 10.1 inch IPS display with a 1280 x 800 pixel resolution and the Intel Celeron N2805 processor. The CPU is clocked at 1.46 GHz and belongs to the Bay Trail family.
Other specs include 2 GB of RAM, 64 GB of storage, WiFi, Bluetooth 4.0 and a 1 megapixel webcam on the front and back. We also have a USB 3.0 port onboard, as well as a micro HDMI output and a microSD card slot. The Terra 1060 is not a very light and slim tablet, at 13.5 mm in waistline and with a weight of 950 grams.
At least it has a 3400 mAh battery, that should be enough for 6 hours of usage.