If you look closely to the design of the Ramos slates shown below you'll notice a slight resemblance with the iPhone 5, in the design area. These models have just been unboxed in China, for you to see below, in a series of interesting shots.
The boxes are pretty basic, rectangular and white and the devices come with what seems to be a side metal band and elongated volume buttons. The button designs actually remind me of the leaked iPad Air 2 chassis. We've got microSD card slots on these models and SIM card slots, although there isn't an exact mention of what the slot is meant to do. Inside the boxes there's the charger, cable, manuals and instructions.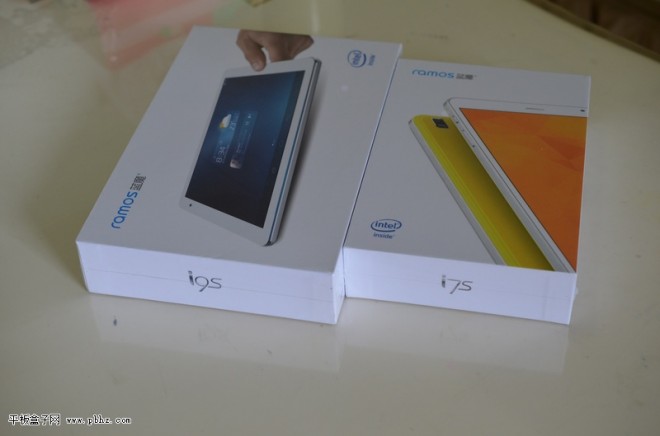 Even the accessories remind us of Apple products, to be honest. Apparently the back of the slates (or at least the i9s) is covered with glass and at the bottom we find a speaker, that's shown discretely with small orifices. In the same area there's a microUSB port and mini HDMI one. The bigger unit has an unified volume button and a very small On/Off button. These models run on Intel processors and I wouldn't be surprised if they were 64 bit units. Last I heard the i7s was a youthful and colourful model, with a Bay Trail CPU, the choice of Windows or Android and 1280 x 800 pixel resolution.