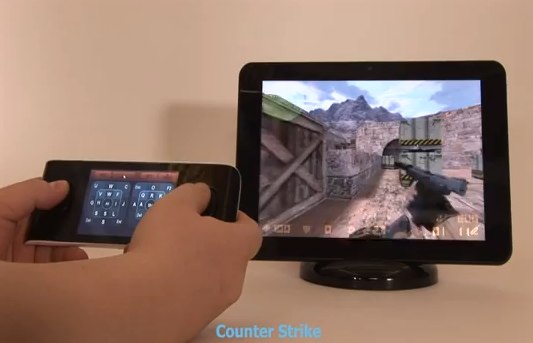 Priced at $649 and offered by Dynamism, the OCOSMOS OSC9 tablet is now available for preorder in the USA. The device will hit the market in December and it's considered the thinnest Windows 7 tablet you can find at the time. The slate relies on a 1.5GHz Oak Trail Atom Z670 processor and uses 2GB of RAM.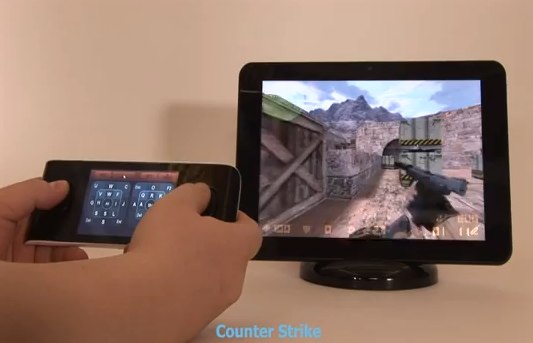 There's also a choice between 16GB and 32GB of storage and upfront you'll find a 10.1 inch display with 1280 x 800 pixel resolution. There's even a remote available here, the Smart O-Bar. This accessory includes a display and coupled with a dock to put the tablet into you'll get a nifty gaming experience, as shown in the image above.
As far as the remote goes, it comes with a 3.5 inch 320 x 480 pixel LCD display, WiFi b/g/n, gyroscope and accelerometer. You can use this remote as a simple VoIP phone handset and multimedia streaming is also available from the OSC9 to the Smart O-Bar. Finally, there's a HDMI docking station, the one mentioned above and packing Ethernet and USB ports. OSC9 measures 11.9mm and incorporates a battery that offers 6 hours of functioning time.
I have only one question: will this run Windows 8? In case you're wondering, the Smart O-Bar controller is not bundled, so it costs $139.99.