I've said it before: I believe that we're headed towards a future that includes a hybrid between a MacBook and an iPad and also a hybrid between iOS and OS X. Bringing us one step closer to that is the Apple patent below, that involves a MacBook with a touchpad keyboard.
This means that the physical keyboard is replaced with a touchpad, similar to the Force Touch trackpad for mice input. Of course, the road from patent to real product is long and we have no idea of knowing what Apple is actually planning for the future. It could be a whole system based on an evolved Force Touch, with a variety of types of presses and touches to match.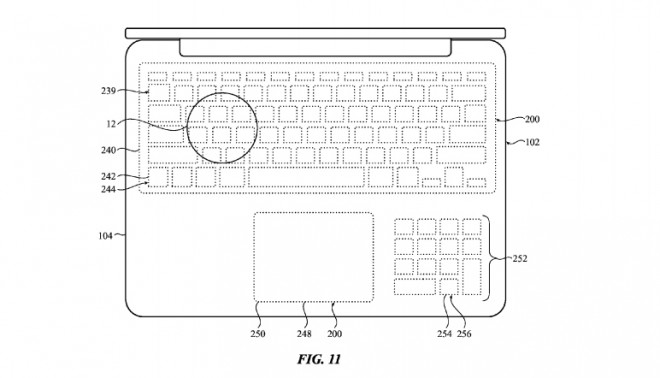 The patent was filed in September 2015 and it's called "Zero Travel", referring to the elimination of the physical key travel, obviously. This means there are no moving parts here and the large touchpad will use haptic feedback to offer key press representation. How will this work? For one thing, the touchpad's surface is going to light up and show the outline and letter of the different keys.
This replaces the backlit keyboard we had so far on MacBook Air and Pro laptops. A smaller touchpad could also be used, sitting along the current trackpad and being used as the numeric portion of the keyboard. How does this sound to you?