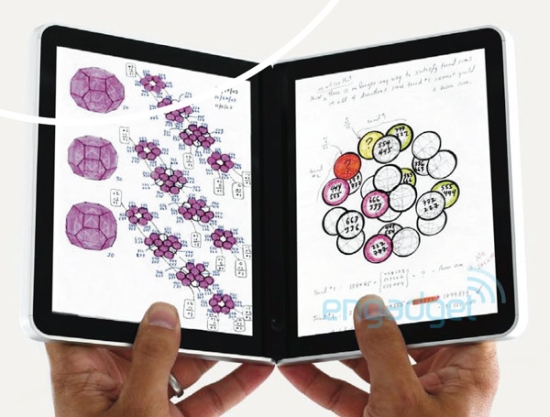 The lucky guys of Engadget got their hands on some exclusive material concerning the Microsoft Courier "digital journal". We're talking about pictures, like the ones you can see below and some info about the product. This tablet/e-book reader will be some sort of "digital journal", that's under an inch thick and weighs a bit over a pound.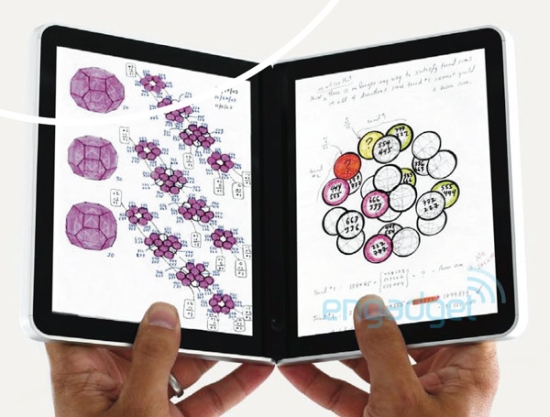 When closed, the device is as big as a 5×7 photo, smaller than anyone expected. Courier is based on Tegra 2 and runs the same platform as Zune HD, most likely Windows CE 6. Its interface is apparently pen-based and you'll be able to use this device for drawing and writing purposes, specially since it supports handwriting recognition.
A built in camera is also on board, as well as a headphone jack for media playback and a "dedicated ecosystem for e-books". Microsoft Courier's users will enter everything they type or draw into a blog-like format, that also accepts comments. The Q3/Q4 launch date is thrown around, but we're not yet sure about this, while the price remains a mystery.
[via Engadget]