The battle between Samsung and Apple has reached a climax this week, as the Cupertino giant delivered some major blows to the Asian company. First they had the problem with the materials they leaked from the court room to the press and Sammy will most likely be penalized for that. And now they have a very strange set of evidence ready….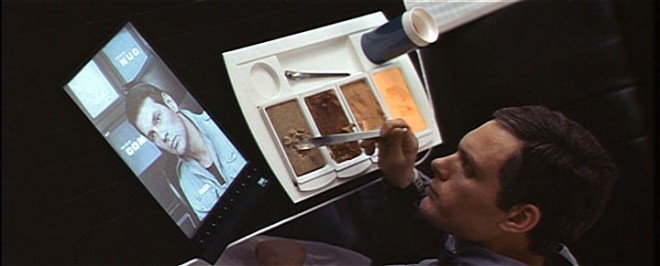 Judge Lucy Koh ruled that Sammy won't be able to use fictional examples of tablet computing from dozens of years ago to support its claim that the iPad is not 100% original. Samsung wanted to show footage from 2001: A Space Odyssey (image above) and the UK TV show Tomorrow People, both with people using tablet devices and both quoted as "prior art". The footage had been introduced in the case back in 2011 as background, but Samsung never announced it would use it for patent invalidity.
Magistrate Judge Paul Grewal had previously decided that the South Koreans can't change their mind so late in the trial, since that wouldn't give Apple enough time to prepare. Koh agreed and Sammy has yet another example of prior art: a 1994 tablet designed by Roger Fidler and the Compaq TC1000 device, both serving to invalidate the iPad originality. If we add to that the accusations that Apple copied Sony's design, Samsung's case sounds menacing, but is it really so, considering their evidence is fictional and not admitted?