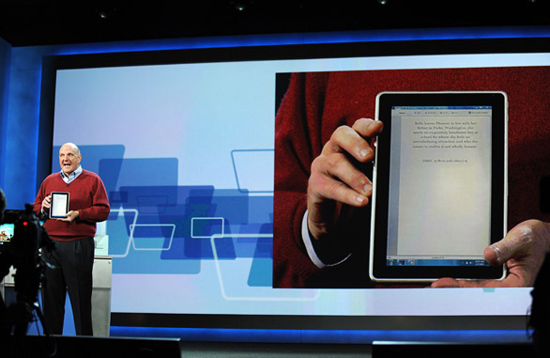 When Microsoft and HP work together to compete against Apple, hell breaks loose and we've got a product that could destroy the iPad. We're talking about the HP Slate, shown by Microsoft's Steve Ballmer at CES 2010. Apparently, the product will come with a low price point and it could run Windows 7, while also supporting a cellular connection.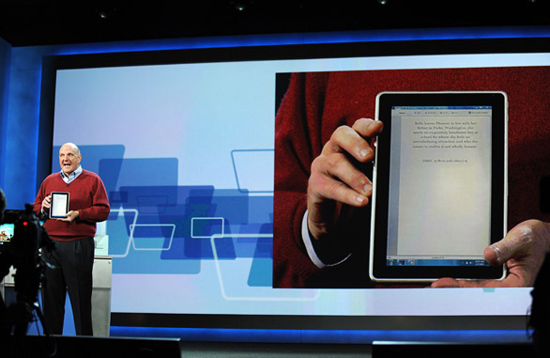 Rumour has it that this device could even be cheaper than the $630 equivalent from Apple and if multitasking is also a go, count us in as HP Slate fans. Meanwhile, Dell has some plans of its own, but involving a small tablet, with a 5 inch display, while Asus and MSI haven't talked about their similar products just yet.
Acer also wants a slice out of this emerging segment, but for now only HP shows promise, as far as defeating the iPad is concerned. In the end, it's more of a battle between Windows 7 and iPhone OS, since the specs of the tablets can't be that different.
[via Dvice]