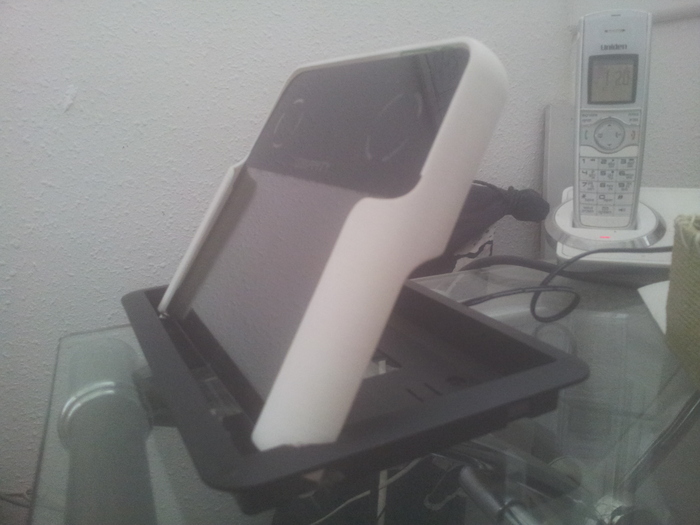 You probably remember the Grippity tablet from the article we published here and now the transparent slate is back with a hands on video. The device was handled at CES 2014 in Las Vegas by the folks of laptopmag.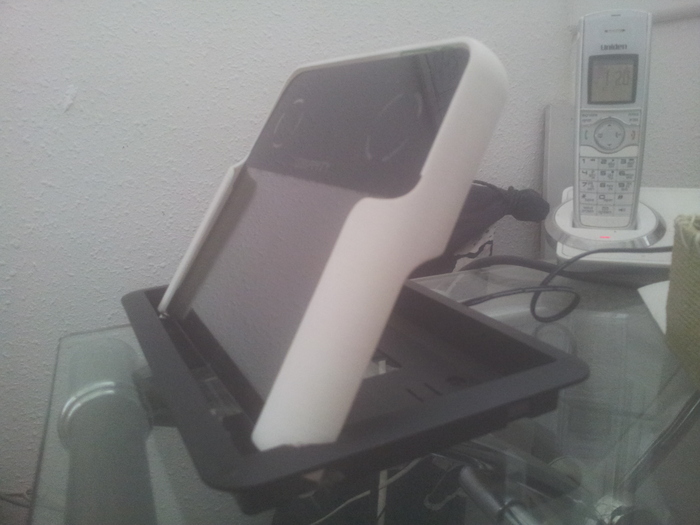 It comes with a series of controls above the display like sort of two analog sticks embedded into the device, so it makes me feel like this is a gaming device of sorts. This is still a Kickstarter project, one that has 34k dollars gathered from the 200k it needs, with 9 days to go. Still, they had enough funds to pull together a prototype to show at CES which is admirable.
The company behind this transparent tablet has an approved patent to use, for any back sided transparent touch area. From what I can see you can interact with both the back and the front at the same time, as shown in the video below. The device features a semi transparent 7 inch LCD with a 1024 x 600 pixel resolution and an upper 25% non transparent for thumb input.
There's a back side capacitive multitouch panel here and inside the Grippity there's a quad core CPU that helps it run Android 4.2. There's also 1 GB of RAM, an SD card slot, 8 GB of storage and a 2400 mAh battery. Will this become a commercial product?