The folks of Notebook Italia scored some private time with some interesting tablets, during an event in Milan, where Empire Computer showed them some slates. One of them runs Windows and it's called the EmPad Pro, while the other is based on Android and it's called the Empad Slim.
The back of the EmPad Pro is very clean and shows us a silvery logo, for a touch of elegance. Specs include a dual core Intel Atom N2700 1.8 GHz processor (based on Cedar View tech) and the graphical solution IGP HD 3600. The display is a 11.6 inch unit with a 1366 x 768 pixel resolution, an unusual choice for modern tablets. Accompanying the powerful CPU we find 2GB of DDR3 RAM (1333 MHz), plus SSD storage of up to 256 GB. A mini HDMI and two USB ports take care of the connectivity area, together with WiFi, 3G and Bluetooth.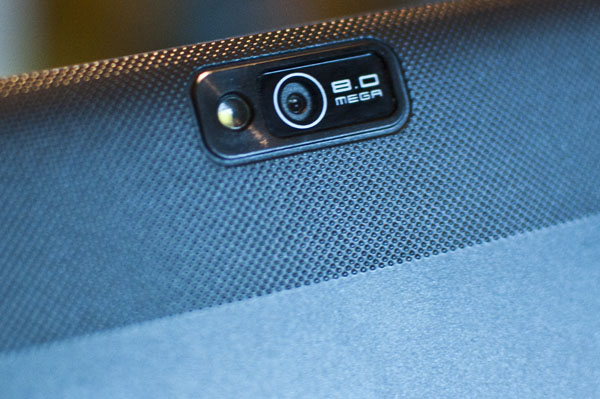 The optional docking station for this product is available with Gigabit Ethernet LAN connection as well. Empire EmPad Pro is already available apparently, with a based price of 499 euros with 32GB of storage. It will get Windows 8 as soon as the OS launches, apparently. EmPad Slim is a very slim and pretty tablet, with a 10.1 inch 1280 x 800 pixel display, the quad core Tegra 3 CPU inside (1.5 GHz), 2 GB of RAM (DDR2) and storage of up to 256 GB. An 8 megapixel camera is found at the back and we also have 3D module, Bluetooth, WiFi, USB and HDMI on board.
Android 4.0 ICS runs the show here. The price for this Android model hasn't been disclosed and if you want more details, you have the video below: