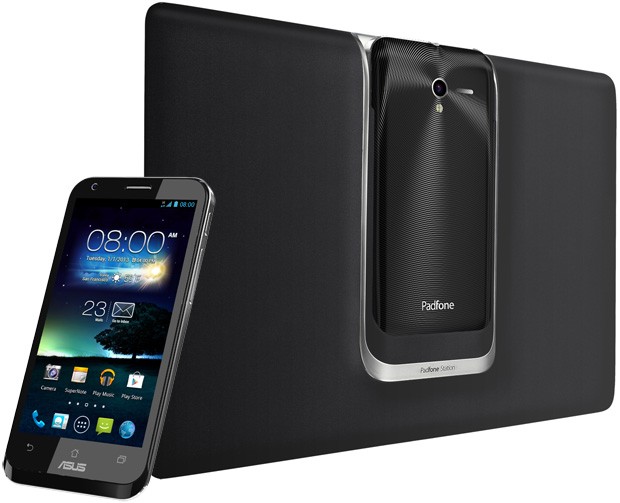 ASUS unveiled the PadFone 2 hybrid in Taiwan today, during a special event where chairman Jonney Shih was on stage to welcome everyone. In Milan the phone and tablet combo is being unveiled right now, courtesy of CEO Jerry Shen. So, what we're dealing with here is a 4.7 inch smartphone with a 720p Super IPS+ display, that easily slides into the open tray of the new PadFone Station.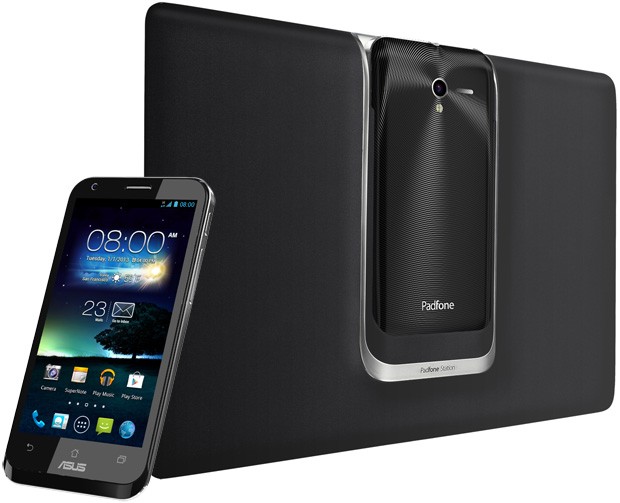 The screen on the phone offers up to 550 nits of brightness, courtesy of Sharp's IGZO technology and inside the device we find the quad core Snapdragon S4 Pro processor, while at the back there's a 13 megapixel camera with a f/2.4 BSI sensor from Sony. Upfront we've got a 1.2 megapixel shooter and the PadFone Station has been slimmed down considerably. The product will launch initially with Android Ice Cream Sandwich, but it will get Jelly Bean soon after the debut. The camera that the phone and tablet share supports 1080p 30 fps video capture, 720p at 60 fps and up to 100 continuous shots in full resolution.
Other specs include 2 GB of RAM and the screen protection is Corning Fit Glass this time, just like on the Nexus 7. Inside the PadFone 2 there's a 2,140 mAh battery, one that's non removable and the device also gets NFC and 50 GB of ASUS webStorage for 2 years. You should also know that the handset offers no microSD card slot, but it does come with up to 64 GB of storage from what I've heard. LTE and WCDMA are also here and a microSIM slot will do the job to get your connectivity on.
On the tablet side of things you get a 10.1 inch 1280 x 800 IPS display and a 5000 mAh battery, down from the original PadStation's 6,600 mAh unit. At least the weight and bulk of the product have gone down, with the tablet weighing 514 grams and the phone 135grams. There's also a proprietary port in place on now on the phone and tablet, handling data transfers through a 13 pin socket. The product is available for sale in Taiwan next week in black and a white version later on. The good news is that the PadFone 2 can be bought on its own or together with the tablet.
The prices for the phone range from $620 to $705, depending on storage, while the tablet ads an extra $210 to the price.