Although Microsoft didn't officially announced the Surface Mini tablet, it seems that some accessories have already arrived on web, as we can see in the picture below. Recently, on Amazon, a supposed Microsoft Surface Mini keyboard case showed up for sale even if the tablet itself isn't available yet.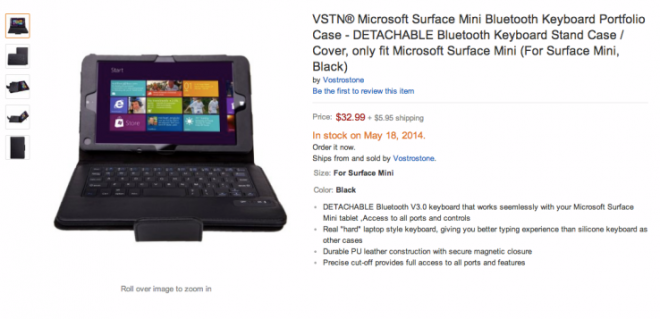 This new model should have a size between 7 and 8 inch, a tablet that could make the Surfaces sales raise up a little. These kind of accessories give us some clues about the fact that the launch of the Surface Mini isn't far away, but still, we don't know when Microsoft will decide to make this model available on the market.
As the vendor of these accesories says, they're will be available starting May 18, a date when we could already have on the market the Surface Mini tablet. It remains to see if may it's the month when Microsoft decides to announced the Surface Mini tablet or contrary.