Verizon just confirmed that the Motorola Droid Xyboard 8.2 and 10.1 tablets will arrive this month, priced at $429.99 and $529.99, respectively. Of course, these price tags apply to contracts and if these tablet names don't sound familiar, know that they basically refer to the Motorola Xoom 2, in its two versions.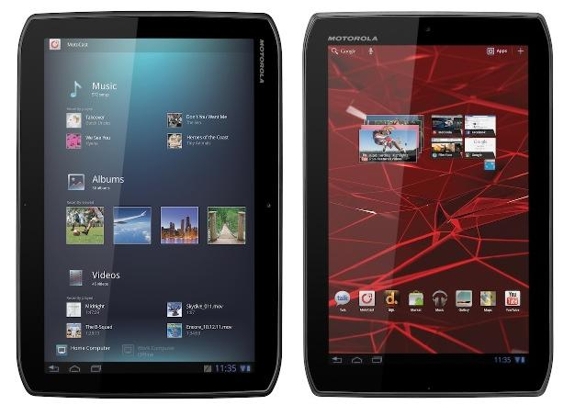 The 16GB model of the 8.2 unit will get the lower price tag, while the 10.1 incher will cost $529.99, which is certainly more than the WiFi-only UK prices for the gear. Verizon's conditions for handing over the goods include a minimum of $30 a month for 2GB of data. The Verge claims that it might not be possible to buy the tablet without contract, but they have to confirm that with the carrier mentioned above.
VZW promises that both these slates will get Android 4.0 Ice Cream Sandwich via upgrade, but there's no exact timeline for that. Just to give you a heads up, these are LTE models, so you'll run out of the 2GB of data traffic in your contract pretty fast. These are also 1.2GHz dual core models with 1GB of RAM and 1280 x 800 screens. Interested?