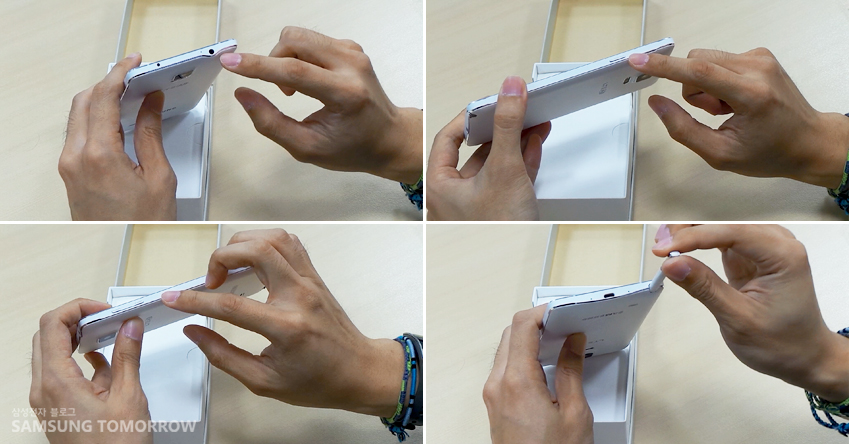 Samsung's Galaxy Note 4 was sold out on Korean preorders a few days ago and today it's available in South Korean stores. As people are getting more and more excited about the phablet, here's an unboxing video or two to detail what's inside the package.
You can watch here a 2 minute Korean unboxing video done by SamsungTomorrow, a PR arm of the company. The phablet comes inside a 100% recyclable box, that contains the usual USB cable, charger, headphones, headphone plugs, the battery, spare S Pen tips and manuals. Of course, packaging may vary depending on the region, but basically this is what you should be getting with the phone.
Notice how the theme of the box has changed now and it's no longer a wooden imitation. The Note 4 looks a bit thicker than I imagined and keeps the general design lines of its last two predecessors. It's a Quad HD device with a Super AMOLED panel, 3 GB of RAM and an Exynos 5433 chip in the Korean version, while other parts of the world will get a Snapdragon 805. Last I heard, the worldwide rollout of the product happens in mid October and Europeans will get it with a price tag of around 800 euros.
Folks in USA will spend about $299 on it with a 2 year contract.