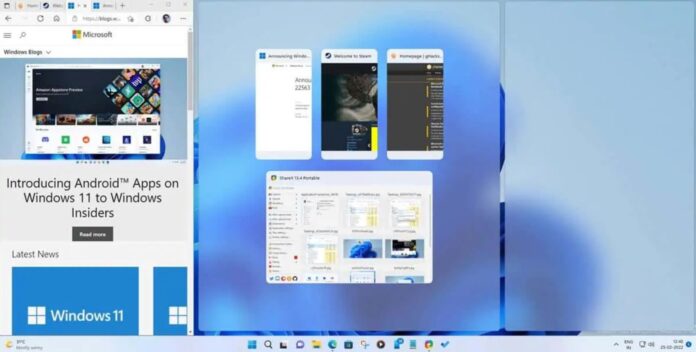 Microsoft seems to be rolling out a new Insider Build of Windows 11, version 22563, which includes a few new features and changes, such as a taskbar modification and widget board. The new build includes a tablet-optimized taskbar and you can learn more about it below.
This taskbar takes up less space on the screen and only shows vital information. This collapsed taskbar can be activated by swiping down on the bottom edge of the screen. It shrinks down the standard taskbar and a new, slimmer one will appear, only showing basic information, like the time, Wi-Fi and battery status. You can bring up the expanded taskbar by swiping upwards.
Microsoft also performed some changes in the widget board department. Up until now, the widgets and news feed were visually separated, but now they appear under the form of a dynamic blended feed, an unified ribbon if you will. It should simplify the search for the necessary info and make interaction with widgets and news simpler. There's also a new group policy for managing Windows Update notifications, so you can make sure notifications are only shown when action is required from the user or the OS support time frame ends.
Another smaller update involves 37 new emoji, as part of the Emoji 14.0 set, but there's no trace of the 3D Emoji that Microsoft promised.