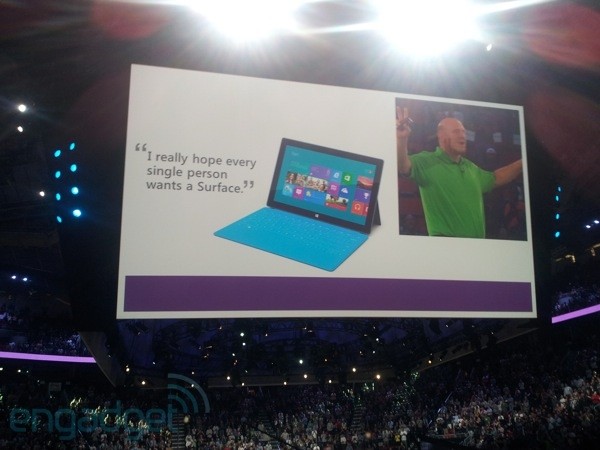 I guess it pays to be a full time Microsoft employee these days, since they get free Surface tablets, Windows Phone 8 handsets and PCs. A bundle like this can go as high as $2000 nowadays, so it's a pretty hefty sudden bonus, don't you think? Also, MS is generating a sudden piece of market share, by gifting 90.000 full time employees.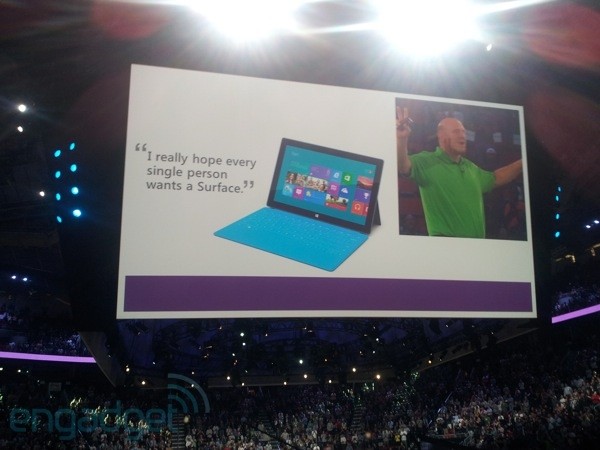 This means that there will already be around 100.000 people using Windows 8 tablets and Windows Phone 8 handsets right after the new OSes launch, so there's already an user base. Of course, one could sell his/her gift from Microsoft, but that would look nasty in the employer's eyes, don't you think? This reminds me of an older giveaway from back in 2010, when Steve Ballmer gave everyone Windows Phone devices. It appears that late December is when the employees get their gifts, that include a Surface Win RT tablet and WP8 device.
The computer is a touch compatible one with Windows 8 and it will be given for free sooner. Forbes also said that the employees may get a desktop, laptop, ultrabook or tablet as the new PC. Below you can see a Lenovo tablet running Windows 8, that was received by one of Microsoft's men. The specs? Pretty good: Core i7 CPU, 8 GB of RAM. That's got to increase morale and if the WP8 devices include the Lumia 920 sign me in for one and hire me now!
If you need help recruiting new team members, a customer service recruiter Utah can help refer top candidates who are ready and pre-screened to fill your positions.