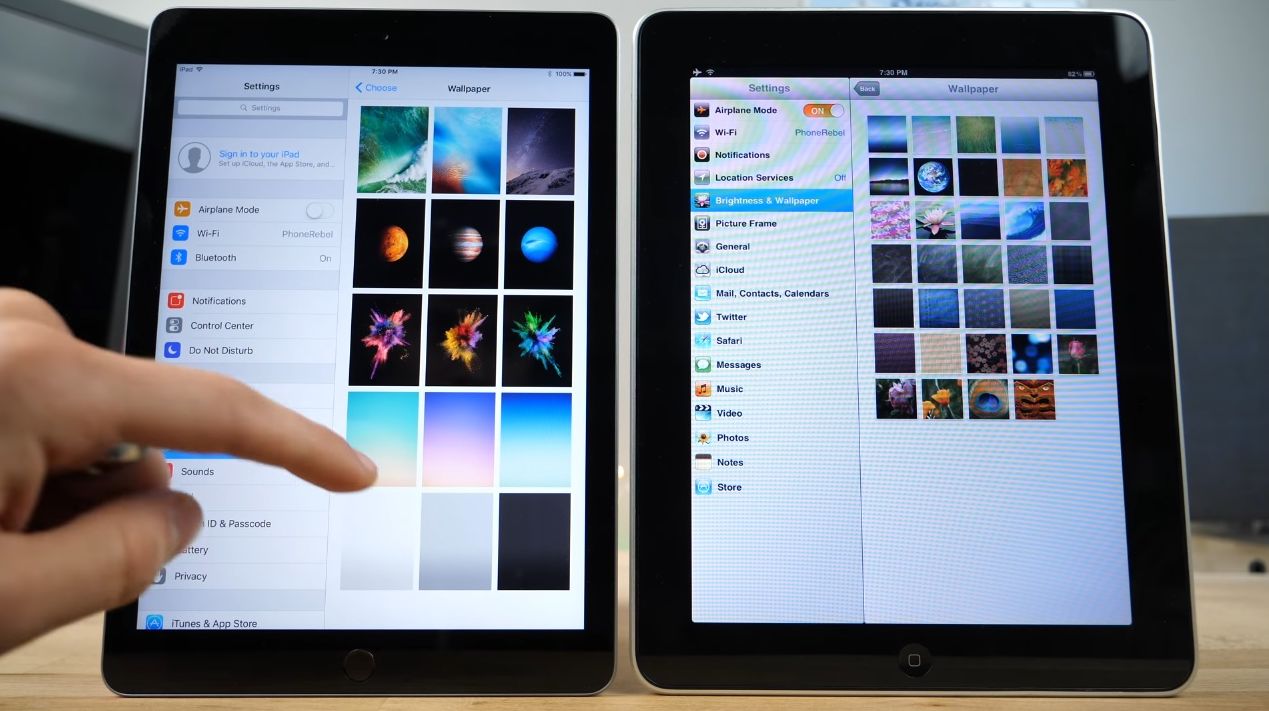 Did you know that the iPad 1 debuted in stores on April 3rd? The device series recently turned 7 years old and with this anniversary comes an interesting comparison from EverythingApplePro. They decided to compare the very first iPad with the 2017 model and what came out of that you can see below.
The first iPad feels old now, with those big bezels, almost 3 times bigger than the ones of the iPad 2017. The back side design feels like a throwback to the MacBooks and has some similarity to the top side of a Mac Mini. The iPad 2017 draws inspiration from iPad Minis and iPad Pros, being much more rounded. The resolution has obviously change, so much so that you'd fit 4 iPad 1 screens onto the display of the 2017 unit.
Interestingly, the two devices have one thing in common: they both do not support the Apple Pencil. Another aspect that the two share is the battery share, around 10 hours, which is quite nice for the older unit. You can forget about benchmarks, since those 3D ones were very modest. There were some surprises here and there, like the pretty good audio output of the oldie, even compared to the new one.
We'll let you find out more in the video below, but all in all for a 7 year old product, this iPad has aged gracefully.