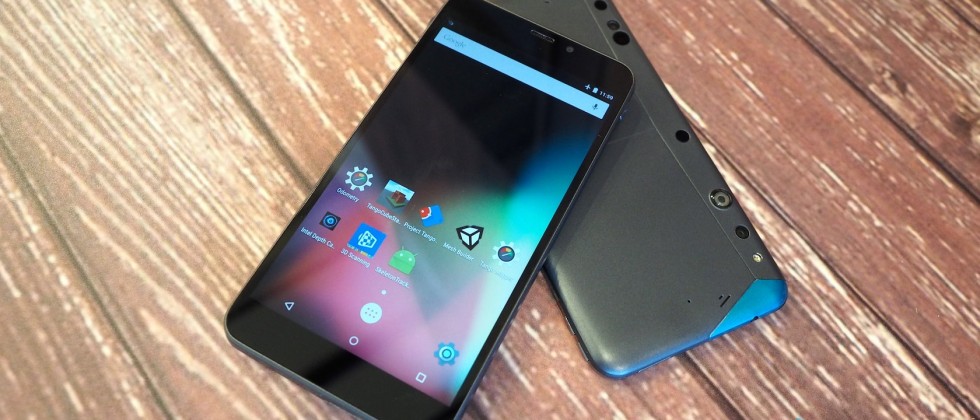 Intel Real Sense and Google Project Tango have been melded together through a project that creates some sort of Kinect-style development kit. The resulting prototype was available for hands on purposes at a recent Intel event and you can check it out below in action.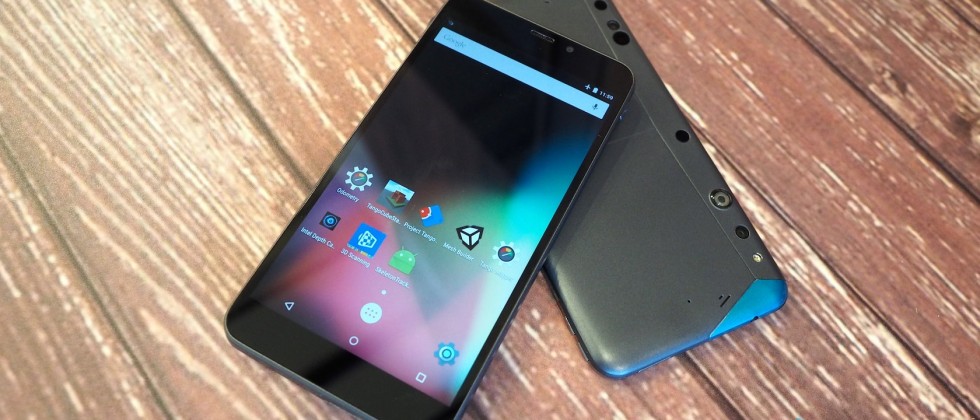 IDF 2015 is the occasion of this showcasing and the Android phablet is huge, as clearly shown in the images. It's going to ship to developers towards the year end and this one is clearly not a device for consumers. The device comes with Intel's fisheye camera, plus an Intel RealSense camera array. Inside we find an Intel X5 Cherry Trail processor, while upfront there's a 6 inch touchscreen.
Another interesting aspect is a long and narrow slot, like the 30 pin dock connector from old Apple devices. That one is supposed to be Intel's USB/HDMI combo port, that won't make it to the final developer kit device. All of these mechanisms are used to do 3D mapping and create 3D models of environments in real time. You just point the phablet to a space and a 3D version of it gets rendered.
Intel also showed a modified NERF gun with a holder on top for the Tango phone, for an extra gaming boost. Thanks to it you can duck behind virtual walls and reach to your surroundings. Price will be announced over the following months.