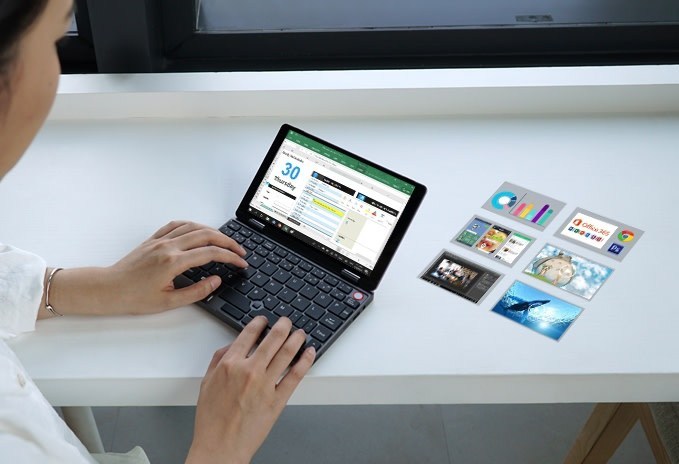 Chuwi's MiniBook was offered up for preorder on a crowdfunding network and now it gets a new version. It's the proper time for mini laptops, between the GPD P2 Max, One Mix 3 Yoga and more. Chuwi MiniBook is available on Indiegogo and it also gets a brand version with 16 GB of RAM.
The device is still an 8 inch notebook with a 360 degree hinge, a touchscreen display and a pretty decent price tag: $430. That only applies to the Intel Celeron N4100 version of the unit, but you have to pay $530 for a Core m3-8100Y. Those are prices that are applied during the crowdfunding period only. The Chuwi MiniBook was the only small notebook without a 16 GB RAM version, but GPD and One Mix each had one.
Now Chuwi also has a 16 GB RAM version of the MiniBook, found here. You have to select the Intel Core m3-8100Y model and choose the RAM upgrade option. The offer is limited and units are almost sold out. The first 50 RAM upgrades are $10, the next 100 $20 and the last 200 $30. A $35 option was also added for the next 200 people. The mini laptop has a long way to go before it ships in September, so specs changes may happen.
There are also some drawbacks, like the fact it has eMMC storage in lieu of the faster NVMe SSD. The screen is an 8 incher with a 1920 x 1200 pixel resolution, compared to the 2560 x 1600 models out there, some at around 8.4 inches in diagonal. No pen support here either. Of course, the price is also lower, so win some, lose some.