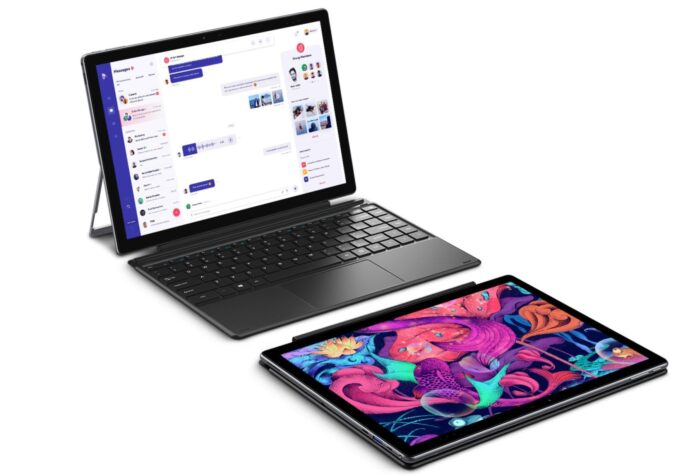 Chuwi remains a pretty prolific brand, especially with high power devices with keyboards. They make affordable slates, but also some rather solid productivity devices, like the brand new Chuwi UBook XPro. We detail it below.
The latest device from Chuwi comes with a built-in kickstand and it offers support for a detachable keyboard and pen input. The specs include a 13 inch screen with a 2160 x 1440 pixel resolution and 3:2 aspect. It also has 8 GB of RAM and 256 GB of storage. The CPU is kind of old however, justifying the low price: a mere Intel Core i7-7Y75, which is a chipset launched 6 years ago (give or take).
This version of the CPU is designed for slim, light and fanless devices. We're dealing with a 4.5 watt processor with 2 cores, 3 threads and Intel HD 615 graphics. It's just slightly faster than the Chuwi UBook X tablet launched last summer and its Intel Celeron N4100 chip. Other features include a 38 Wh, 5 MP back camera and 2 MP front camera. There's Wi-Fi 5 and Bluetooth 4.2, USB-C port, two USB 3.0 ports and audio jack, as well as micro HDMI port and microSD card slot.
It weighs a bit over 2 pounds and meausres 0.36 inches in thickness. Chuwi UBook XPro is sold by Banggood for $490. The stylus and keyboard are sold separately.