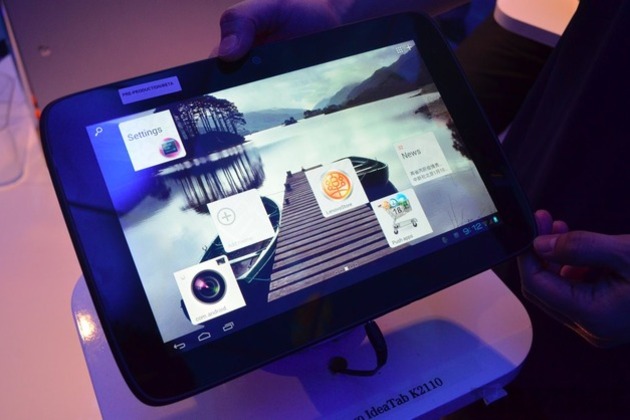 Intel and Lenovo are best buddies now and they showcased a prototype tablet made by the latter, all of that at CES 2012 in Las Vegas. We're dealing here with a 10.1 inch model that you can look at in the following pic and know that this device is dubbed the IdeaPad K2110, the second device with low power Intel Atom family processor.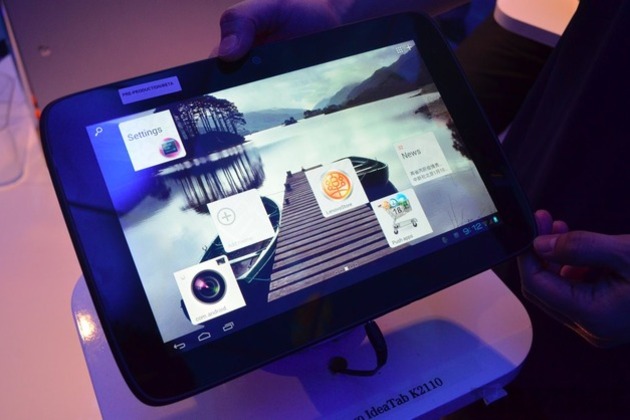 Lenovo IdeaPad K2110 measures 8.9mm in thickness, runs Android 4.0 Ice Cream Sandwich and packs dual cameras, a SIM slot, the usual micro HDMI, microSD and microUSB ports. NFC should also be available here, as well as the usual Bluetooth, WiFi and at least 16GB of storage. Sadly, people at CES were forbidden to touch this prototype, at least for now. Know that the supported resolution here is 1366 x 768 pixels and the CPU on board is a Medfield unit created with the 32 nm process.
The battery on this slate is rated for 10 hours of active use and 30 days of standby, according to people at the booth. Gaming and apps were demoed at CES on this device, showing that the Intel CPU has enough graphical power to take on Tegra 3 and maybe surpass it.  I can also spot a custom UI from Lenovo applied to the Android 4.0 experience.