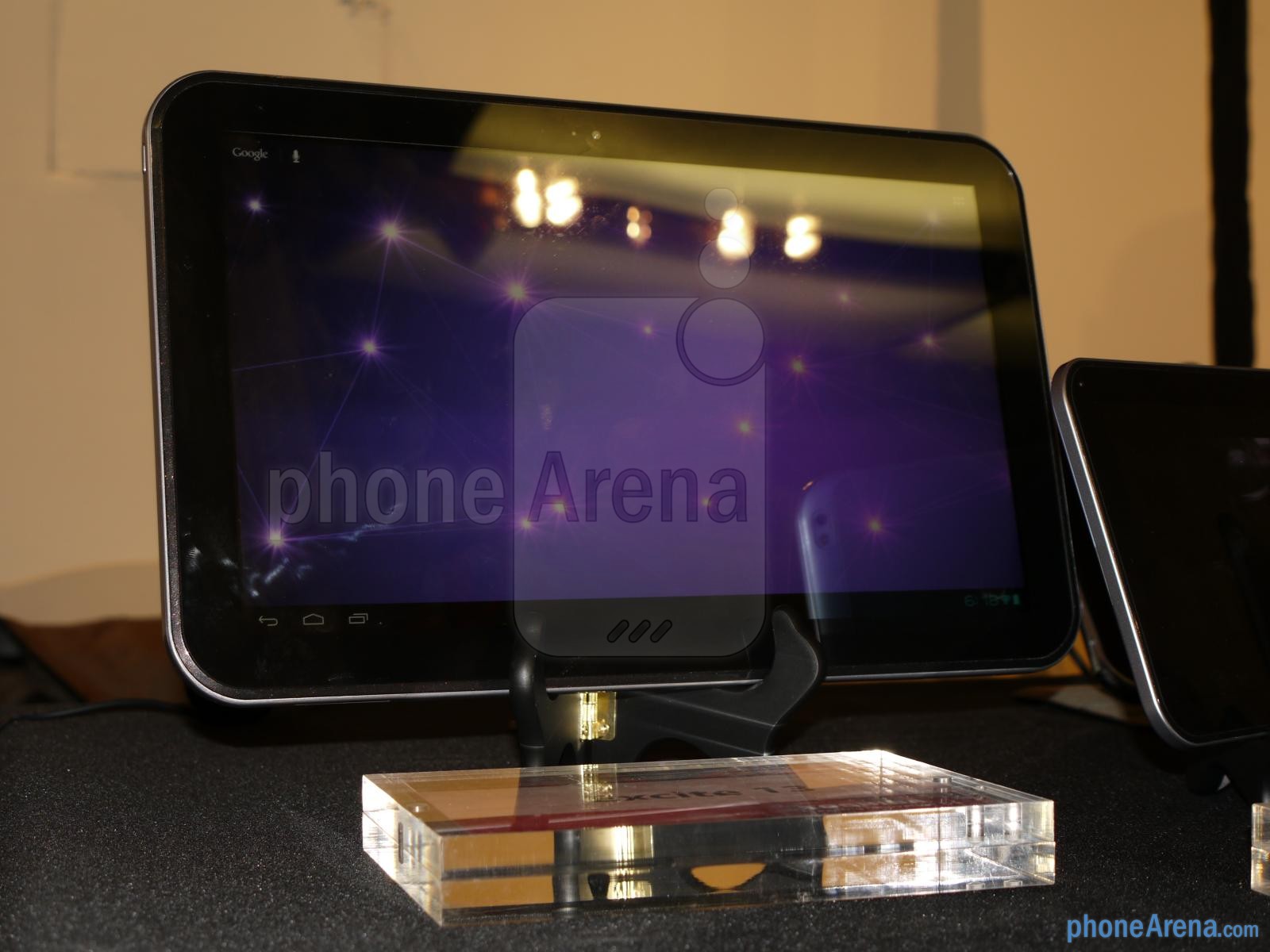 Toshiba Excite 13 is certainly the biggest commercial Android tablet out there, a device that many said we don't actually need, since such a diagonal is basically useless. Well, the device got handled by the guys of Phone Arena, who did a hands on video with the slate and also took some photos of it.
This 13.3 inch tablet is unwieldy, or so say the people who touched it. It's also pretty heavy in the user's hand at 35.2 oz and handling it with a single hand is a tough task. The design is nothing extraordinary, just a sliver plastic case with a copy of metallic finish and that plastic doesn't even ensure a lighter feel, as it should. Toshiba Excite 13's screen is a LCD unit with a 1600 x 900 resolution and 138 ppi pixel density. Under the hood there's a quad core Nvidia Tegra 3 processor, that helps the device speed through all of its tasks.
Quick and instantaneous response were quoted as attributes for the functioning of the tablet and with Android 4.0 ICS on board in vanilla version, it's even better. The specs sheet includes a 5 megapixel camera at the back with flash, a 2 megapixel front shooter, 1GB of RAM, GPS, Bluetooth, WiFi and microUSB connectivity. There's also a microHDMI port on board and a full sized SD card slot, something that Toshiba has done before. The price tag is $649 and the launch date is June, but honestly I can't see myself buying this 32GB monster tablet.