Samsung chose not to launch a flagship tablet series this year, leaving the Galaxy Tab S8 for 2022. It may be the component shortage, it may be something else… What's certain is that 2021 is almost done and Samsung has yet to launch a flagship tablet. We did get some solid leaks for the Tab S8 series, completed by the latest Evan Blass unveiling: images of the Samsung Galaxy Tab S8, the Tab S8+ and Tab S8 Ultra. Let's check them out.
We're dealing here with a Samsung Galaxy Tab S8 tablet with an 11 inch screen, plus the Galaxy Tab S8+ with a 12.4 inch panel, while the Galaxy Tab S8 Ultra has a 14.6 inch screen. The Tab S8 and Tab S8+ have a pretty similar design, while the Ultra adopts a notch hosting a dual front camera. Also, the Ultra has narrower bezels compared to the other two.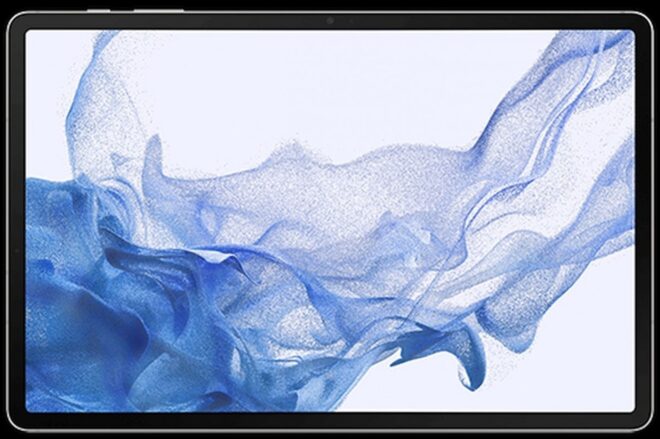 Samsung Galaxy Tab S8 is expected to have an 11 inch IPS LCD display with a 120 Hz refresh rate and a 2560 x 1600 pixel resolution. It'll adopt a Snapdragon 888 processor, 8 GB of RAM and 128 GB of storage, plus an 8000 mAh battery. It should also bring quad speakers.
The Tab S8+ uses a 12.4 inch AMOLED screen with 120 Hz refresh rate and a 10.090 mAh battery, as well as 8 GB of RAM and 128 GB or 256 GB of storage. It uses an 8 megapixel front camera, while at the back sits a dual cam, with resolutions of 13 MP + 5 MP. The main camera is the same on all 3 devices.
Samsung Galaxy Tab S8 Ultra packs a 12000 mAh battery with 45W charging, powering up a 14.6 inch AMOLED screen with 3K resolution and 120 Hz refresh rate. Depending on the market, it will ship with a Snapdragon 8 Gen 1 CPU or Exynos 2200 with the AMD GPU. It packs a dual front camera, with 8 MP + 5 MP ultrawide setup and also quad speakers. Actually all 3 models have quad speakers and S-Pen support.