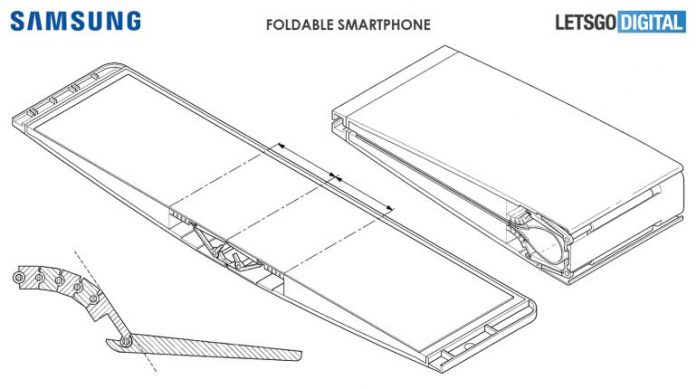 Just when we thought everything was settled and Samsung was going with a horizontal folding device this year or the next, here comes a patent to spoil everything. Samsung just patented a new foldable device, this time a clamshell, with a very complex hinge.
Actually, if I remember correctly the original Samsung foldable was actually a vertical clamshell, so it's not exactly a surprise to see this. The worst thing about the newcomer is the fact that it has sloped sides, which aren't flattering in this day and age. The patent was filed with the USPTO (United States Patent and Trademark Office) at the beginning of last year.
It was only published on November 20 2018, so that's yesterday. The hinge shown here has a special hinge spring and a gear in the mix. The housing is also gently curved, reminding me of the famous "banana phone". Because of the bulging housing less pressure will be applied on the foldable screen, as the devices is bent inwards. Samsung claimed at the SDC 2018 event two weeks ago that it had fixed all problems with the bending and folding, as the Infinity Flex can bend hundreds of thousands of times.
I think that the clamshell is more of a side project for Samsung, that will probably focus on the horizontally foldable machine and leave the clamshell for the Galaxy W2020 maybe.