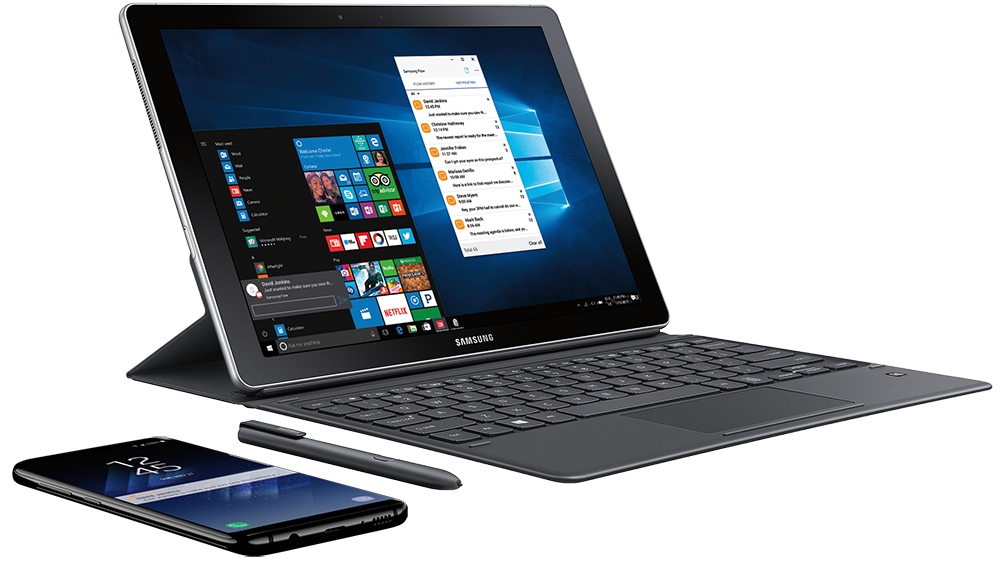 During MWC 2017 Samsung brought forth some interesting tablets, like the Galaxy Tab S3, plus the Samsung Galaxy Book. The latter is now ready for prime time, as it will be available from tomorrow, priced at $629.
Preorders have started and the product comes in 12 inch and 10.6 inch versions. Every unit comes with an S Pen and keyboard cover for improved connectivity. Samsung Galaxy Book 12 inch LTE will be sold by Verizon Wireless at $1299.99 from tomorrow and Samsung itself will take preorders of the WiFi units of the Galaxy Book 12 incher at $1129 and 10.6 incher at $629.99.
Best Buy is also on the list and shipping is scheduled for May 21st. These are all dates and release times for the USA, while internationally things aren't clear right now. Looking at the specs list, it's clear that at least the big unit competes heavily with the Surface Pro 4. After all, it has a Super AMOLED 2160 x 1440 pixel display and a 7th gen Intel Core i5 processor, as well as up to 8 GB of RAM and 256 GB of storage.
A 13 MP back camera is here, plus a 5 MP front one and the battery is supposed to offer up to 11 hours of functioning time. Fast charging is also in the mix, as well as 2 USB Type C ports. We'll see when it's ready for international debut.