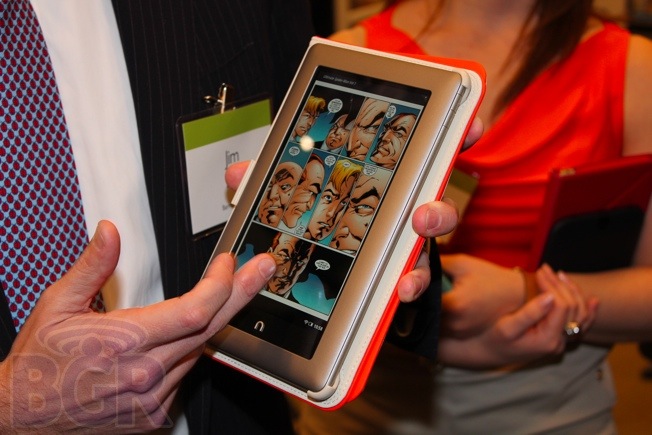 With the Amazon Kindle Fire tablet being a raving success, it's hard to believe that other slates made by e-reader-focused companies have a chance at making it big. However, recent reports say that Nook Tablet shipments have reached 1 million units, so success can be achieved even with the Kindle Fire on the market…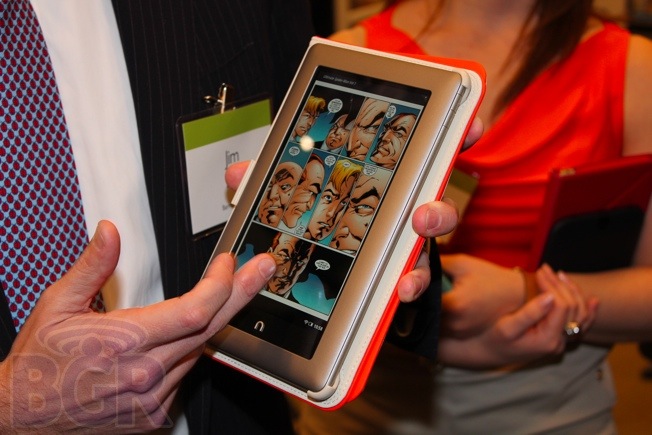 The Nook Tablet was unveiled early last month and launched immediately after, packing a 7 inch Vivid View display made by LG. 16GB of storage, 1GB of RAM and a dual core 1GHz processor seal the deal for this slate, that runs Android 2.3, just like Kindle Fire, but the latter customized it beyond recognition. The info about the sales came from DigiTimes, who says that over a million Nook Tables have been made and shipped to Barnes & Noble till now.
The same report says that B & N increased the orders thanks to strong sales, as originally the order was 800k units, to be built by the year end. We'll see is the trend continues in 2012, or if it's a mere fluke, caused by the holiday season that just started. Would you choose this B&N device over the Kindle Fire?