It happens sometimes that the products we want to buy the most have excellent prices, but the fun is spoiled by the extra fees applied for delivery from certain countries. Well, that's gone today, at least in the case of GearBest.com that has the products it sells in warehouses in USA and the EU, so there are no extra fees required. You can find all the goodies here.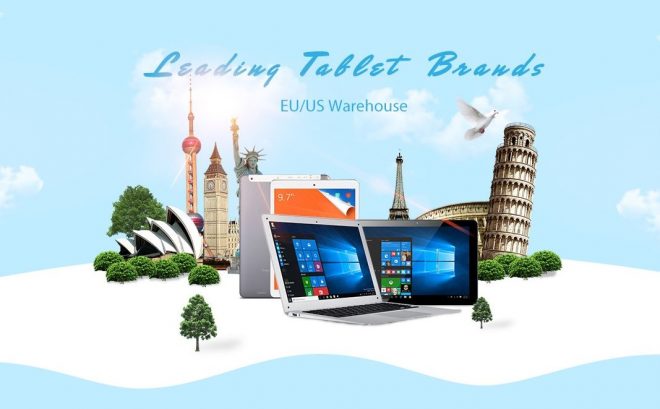 In the EU warehouse there's the Cube i7 Stylus Windows 10 tablet, with 4 GB of RAM and an Intel Core M 1 GHz CPU. It's priced at $301 after a 48% discount and you should hurry, as there are only 8 pieces left. This 10.6 inch model has HDMI output, runs Windows 10 and opts for a 4500 mAh battery. It also has Bluetooth 4.0 and plays nicely with a keyboard and stylus.
Speaking of styli, the same EU warehouse has in stock a special Chuwi Active Stylus Pen, priced at  just $19.83. It's good enough to use with the Chuwi Vi 10 Plus, Hi 10 Plus or the Hi 10 Pro and it comes with a 110 mAh battery. Now, in the US warehouse on GearBest we found the PIPO W1S, a tablet with 64 GB of storage and Windows 10 on board, as well as a 10.1 inch screen with WUXGA resolution.
This device relies on the powerful Intel Atom X5 CPU, 4 GB of RAM and it offers a Full HD res, plus 5 MP back camera and a 6000 mAh battery. It also has HDMI and Bluetooth 4.0. All the hot offers are here.