Our sister site Mobilissimo.ro was on site at MWC 2013, checking out the booth of Allview, a Romanian company that makes a few tablets we've already reviewed. Today they entered quad core realm, by teasing the new model Alldro 3 Speed Quad.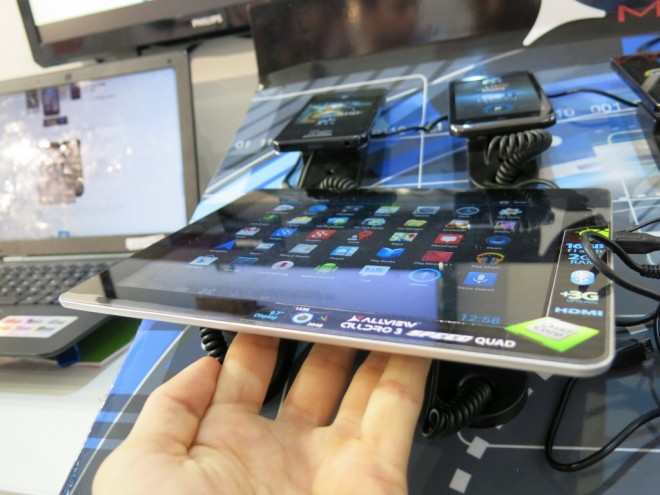 The device also has a Retina display apparently and the pics shown below are a total premiere of a sample of a device. The CPU inside is a quad core unit, either a 1.2 GHz Mediatek or an Allwinner A31. On board we found 2 GB of RAM, 16 GB of storage, a microSD card slot and Android 4.1 Jelly Bean as the OS. There's HDMI on board and a front camera, from what I can see.
There's also a back camera, from what we saw and the design is typical for an Allview slate, with a metallic back and solid format. Obviously, this is a 9.7 inch tablet and if I were to guess a price tag, I'd say that somewhere between $300 and $400 covers it.