Motorola Xoom is considered by many the "Nexus" tablet, meaning that the Honeycomb experience doesn't get any more genuine than on this device. Also, this was the first Android 3.0 unit ever, so we have to give it a bit of credit. However, the poor sales and initial $800 price made everyone forger about this slate… We've here for an unboxing and review later on, to see if the lack of fame of this model is deserved!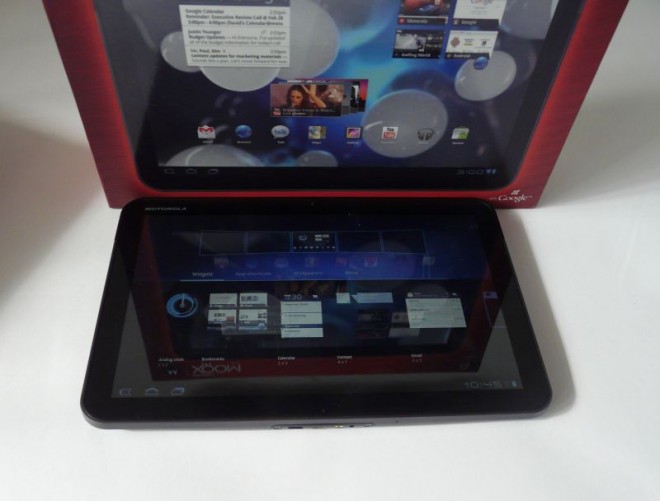 The Xoom entered our lair in the 32GB flavor and it was packed inside a red box, that didn't reveal too much of the product and not even the specs. Well, inside the box we found only the essential accessories: USB cable, the charger (two pieces of hardware) and manuals. The boot sequence of the slate followed and the initial animation impressed us, predicting good times of video watching on this model. We'll see…
Well, I admit that it's strange to see that the On/Off button has been placed at the back, immediately near the camera. It's true that it's comfy for your fingers to press, but sometimes you want this button to be closer to you. Well, that's about it and we'll be back in the following days to deliver the full review.